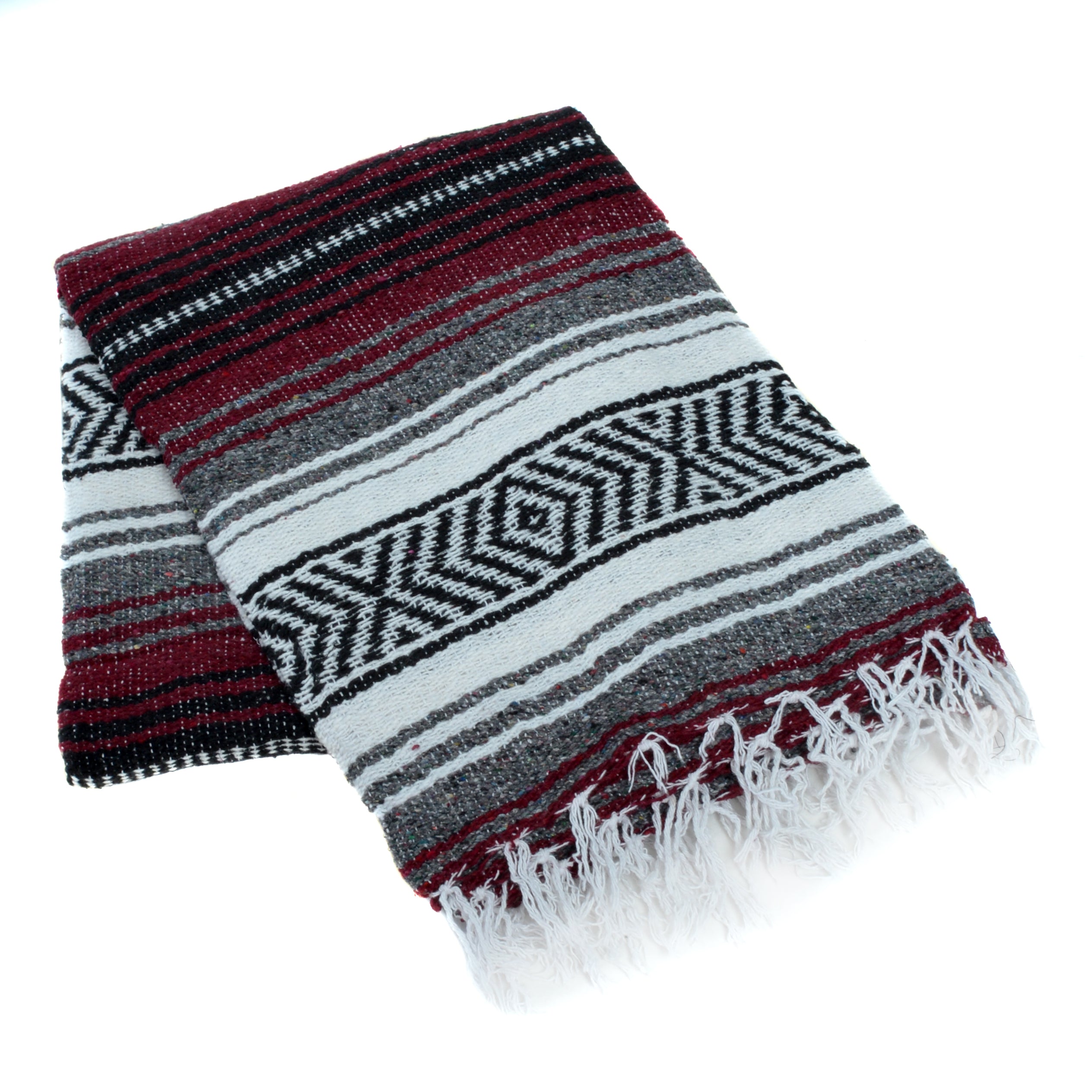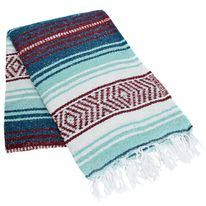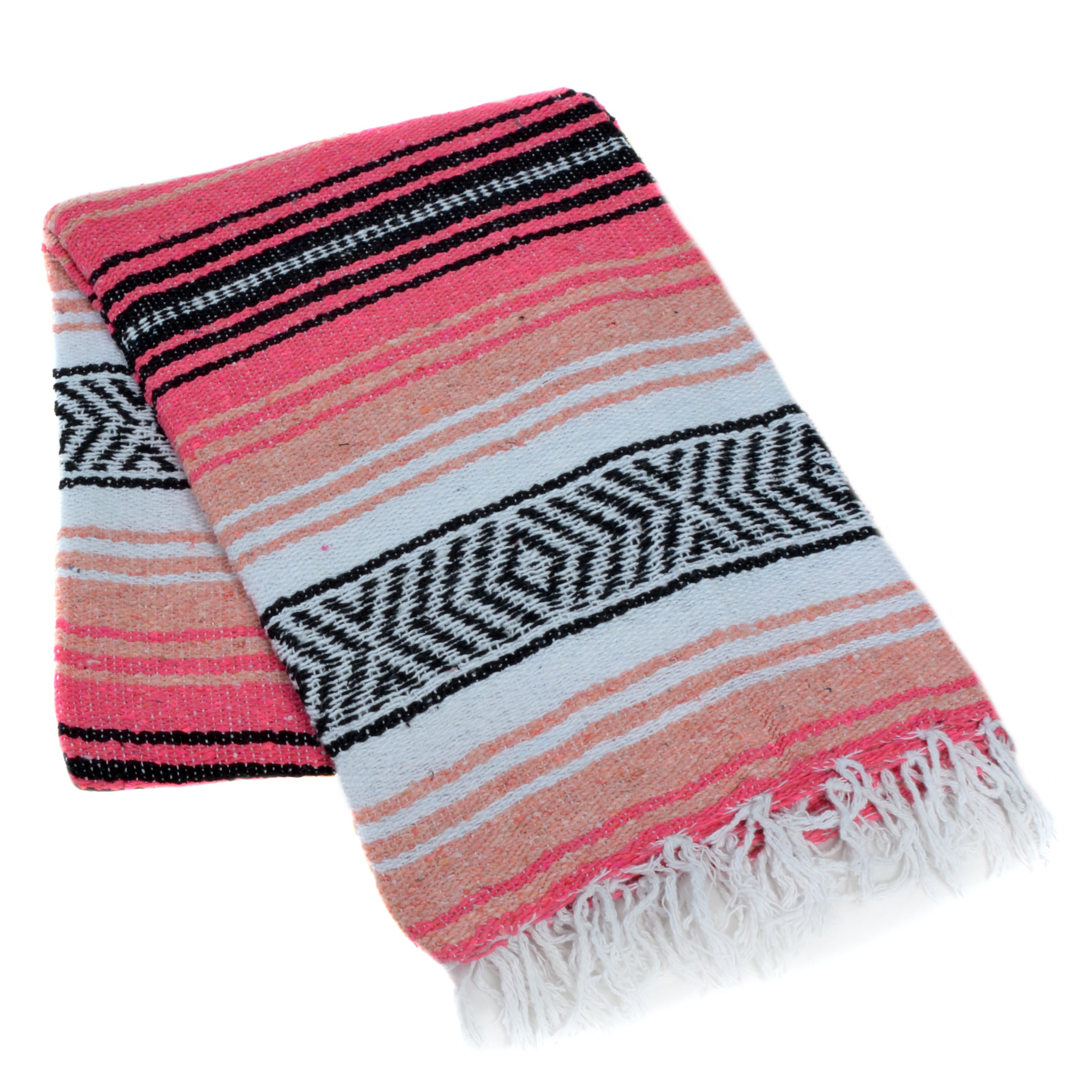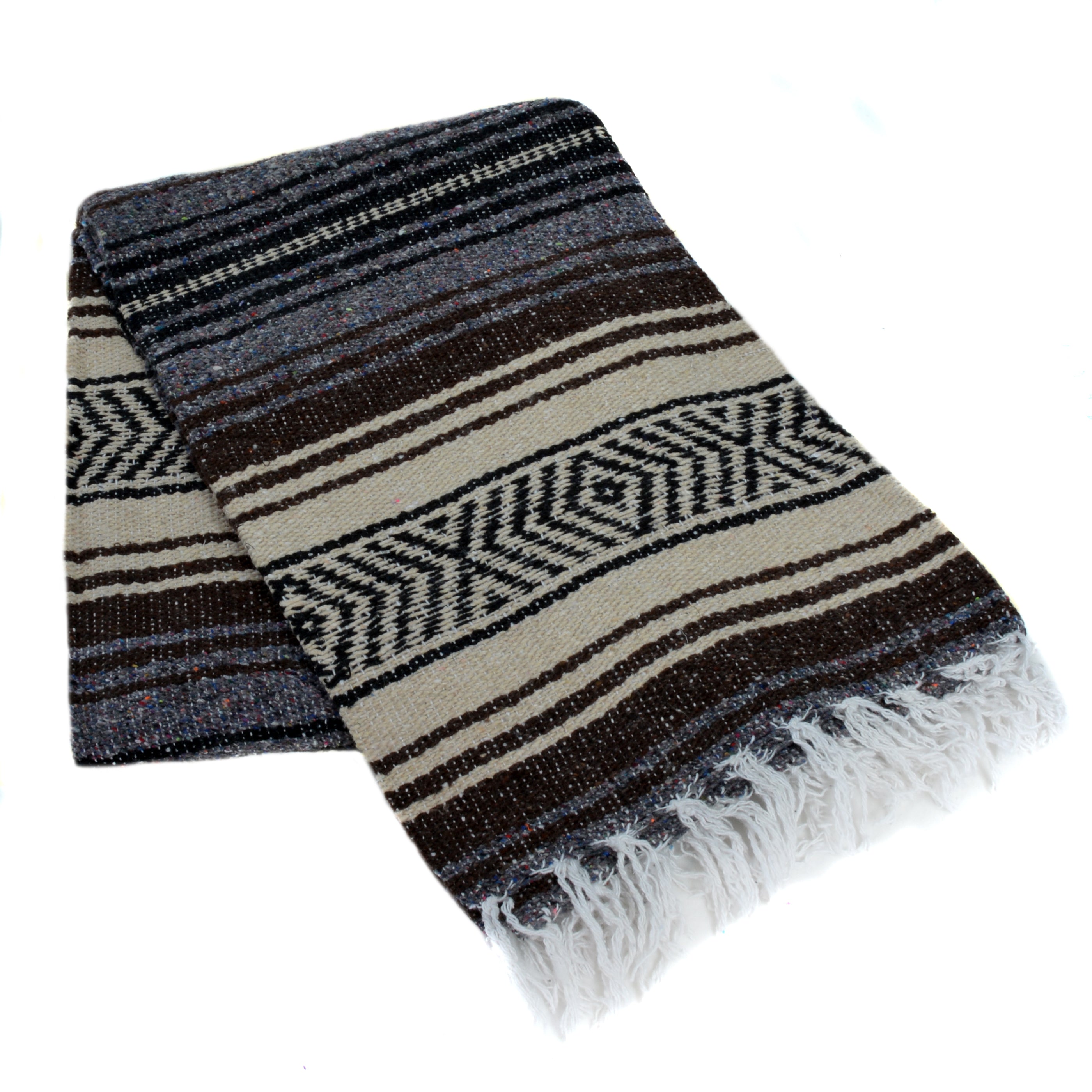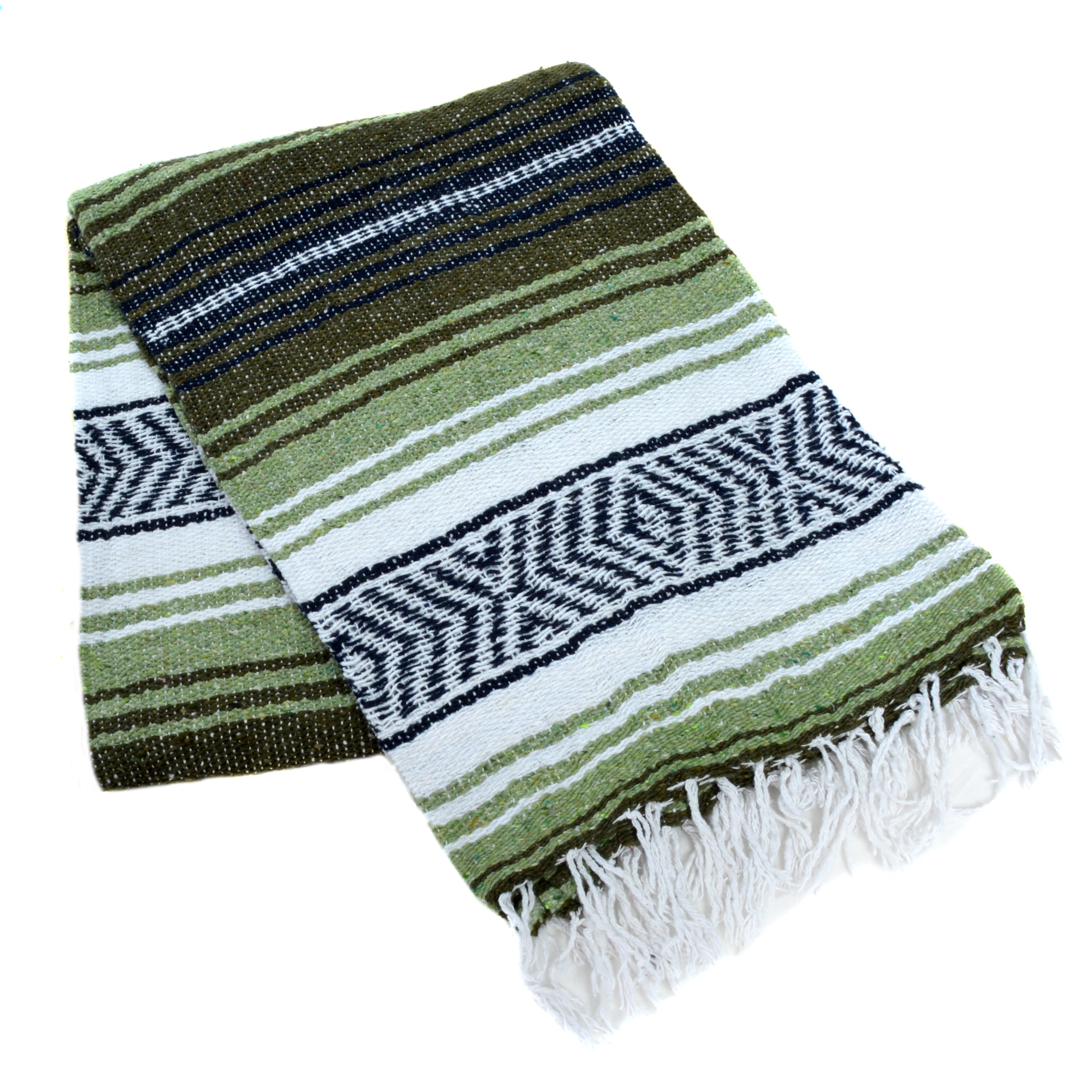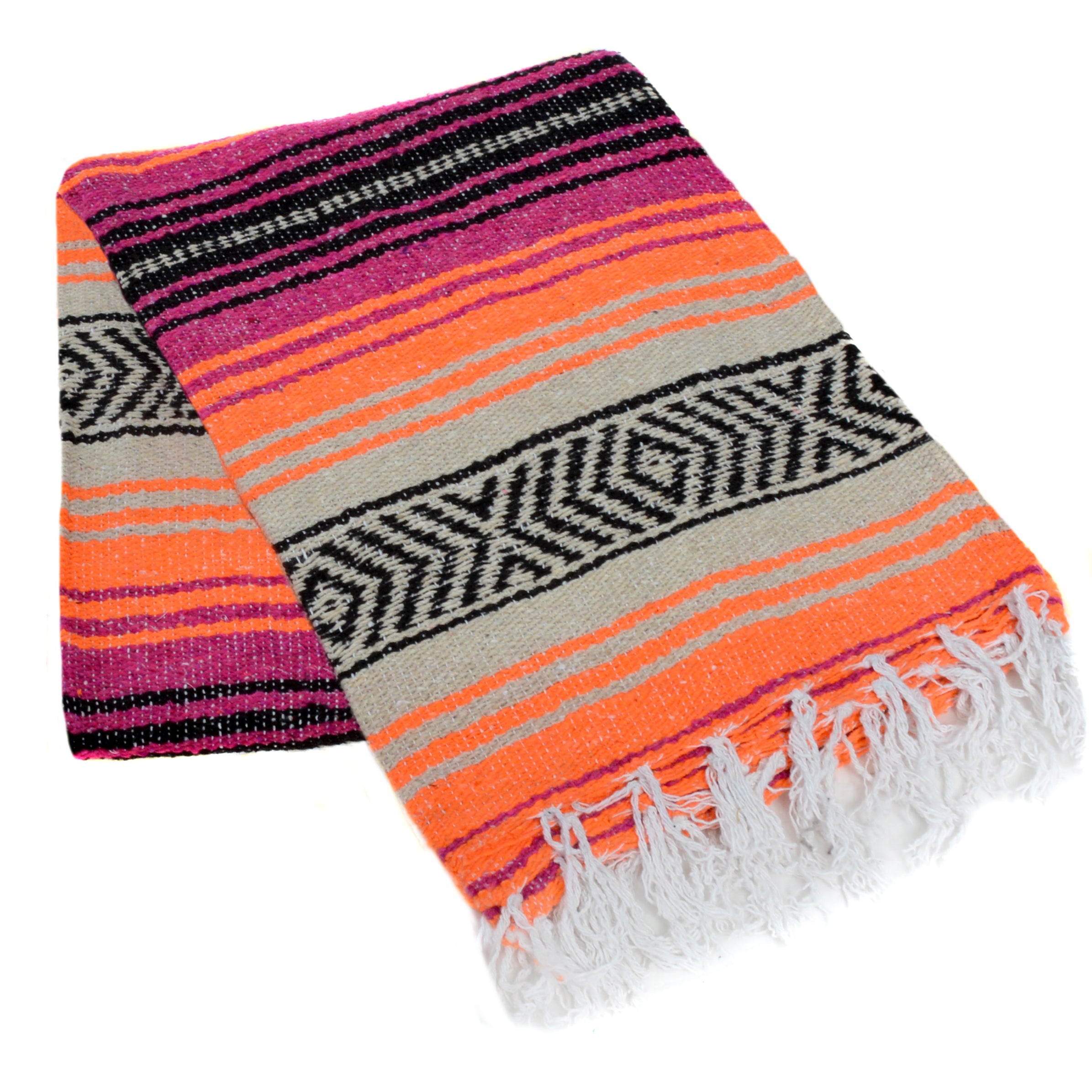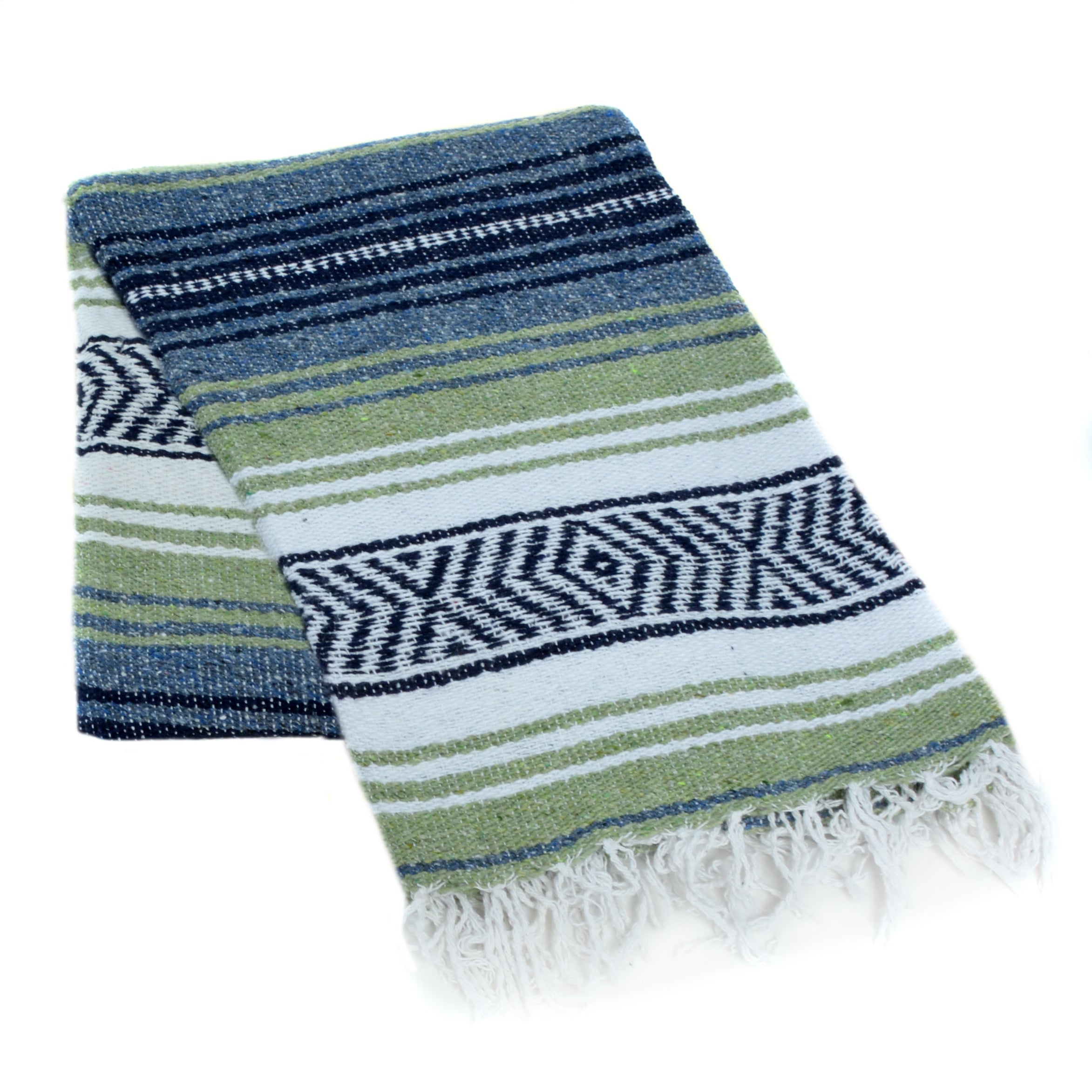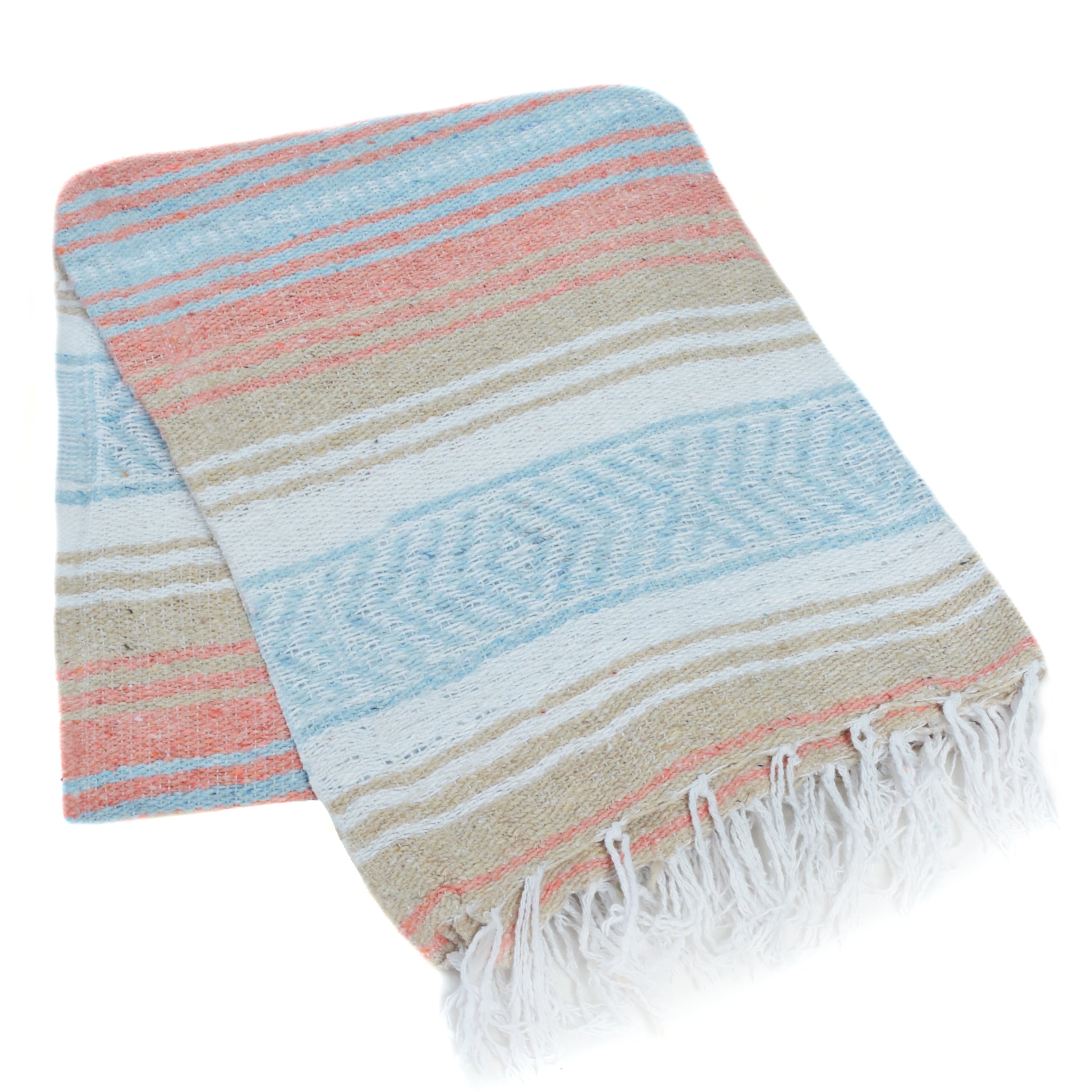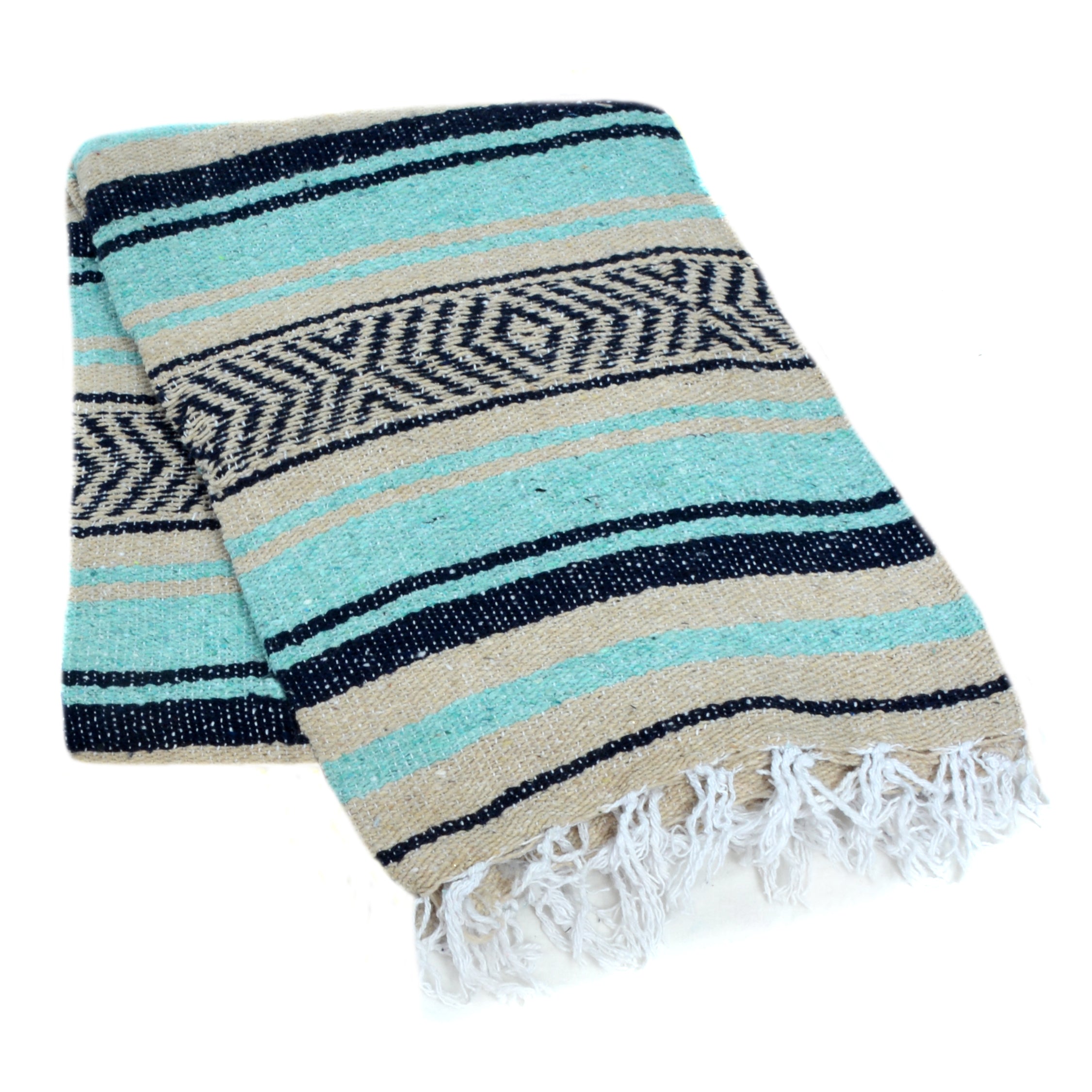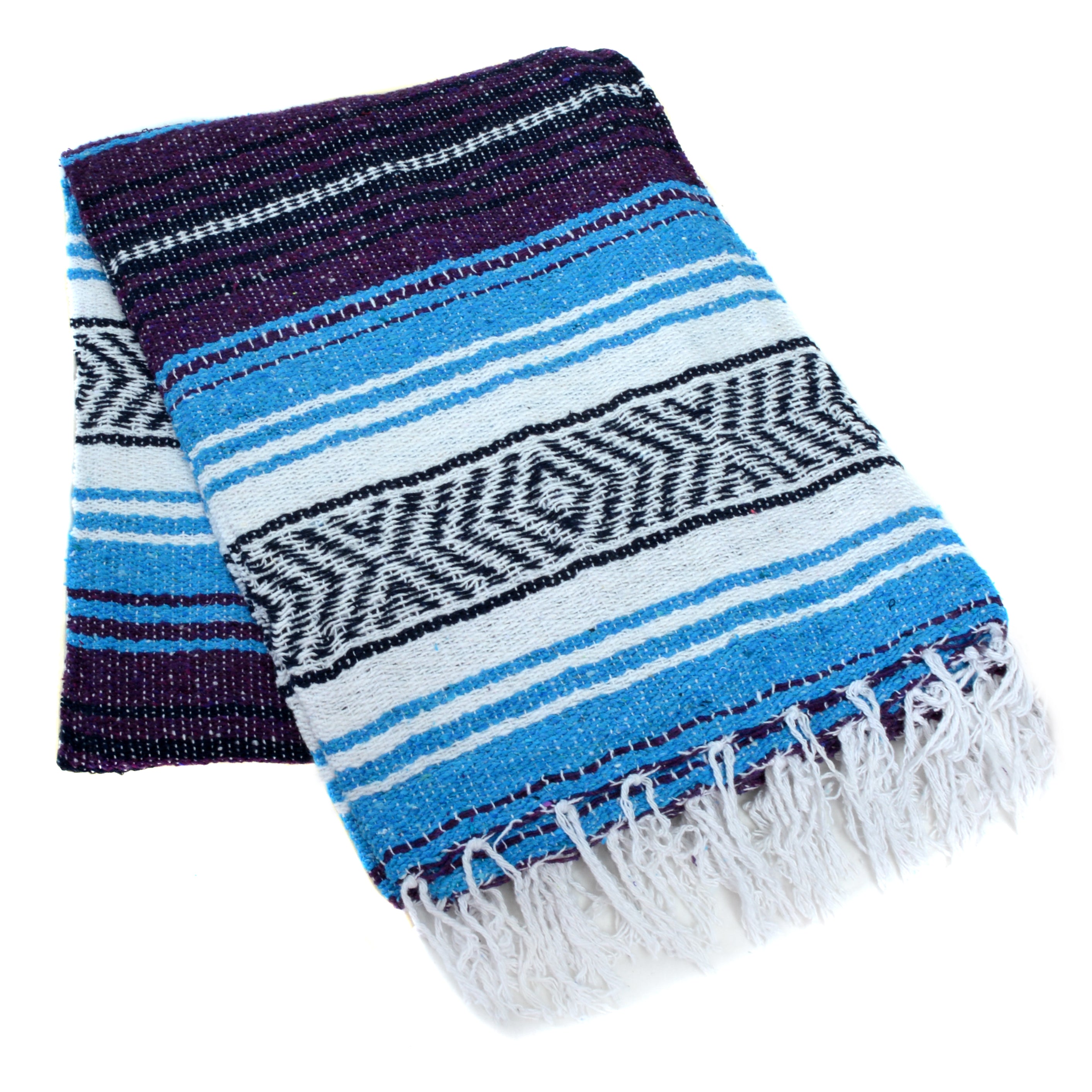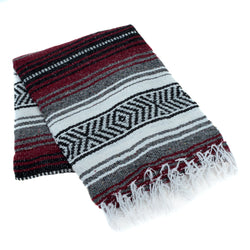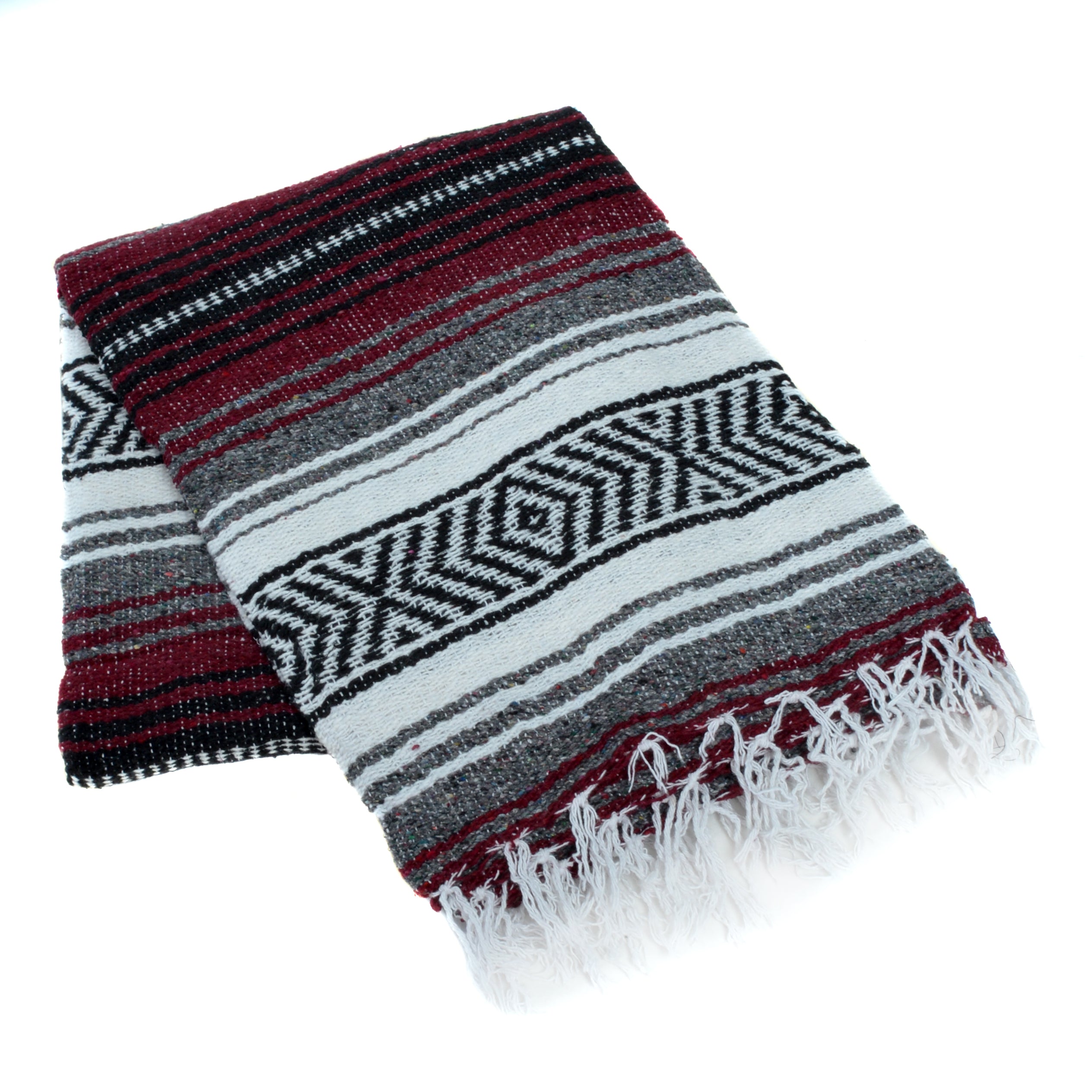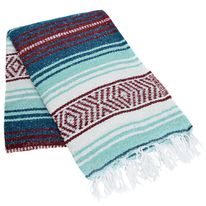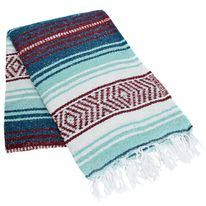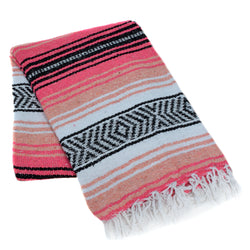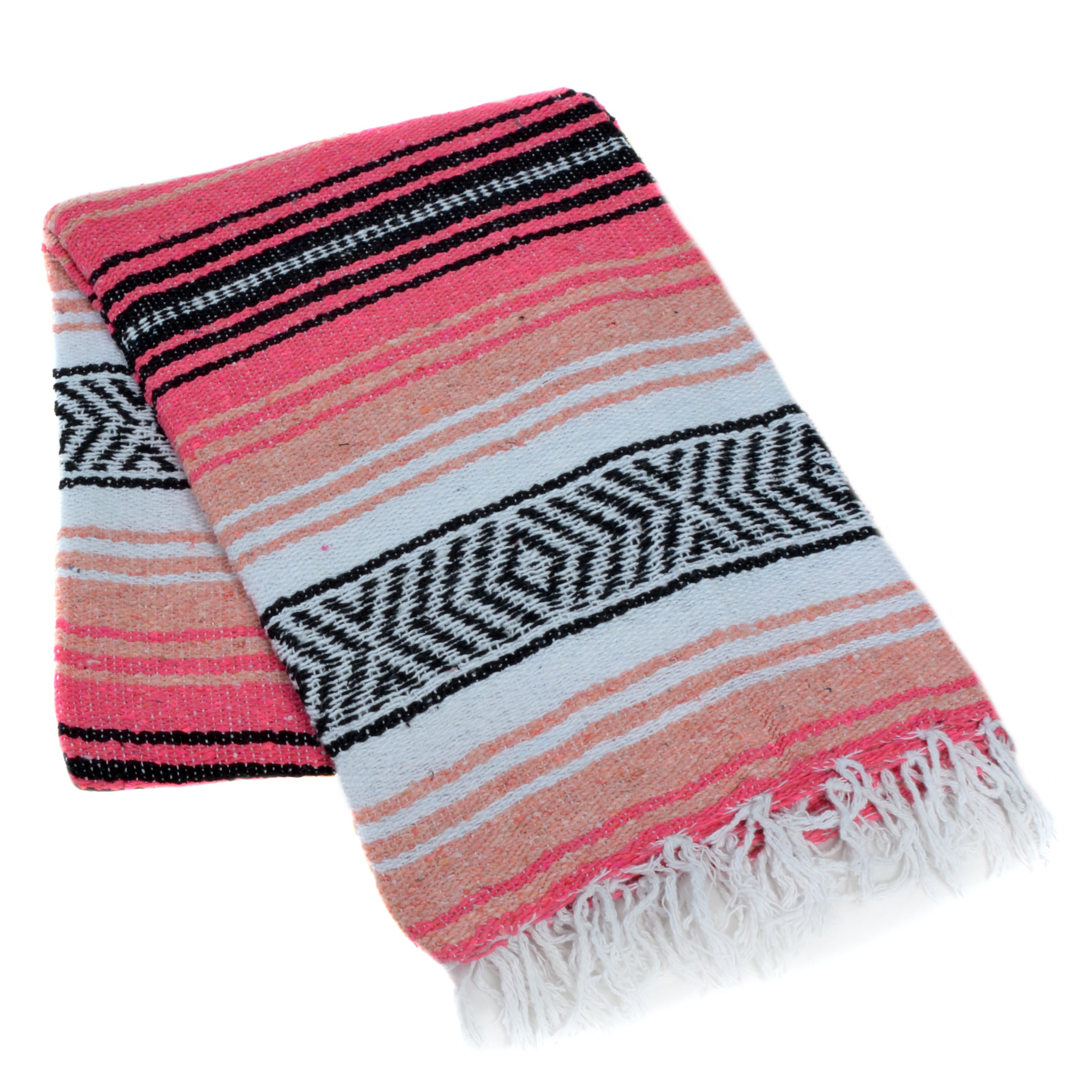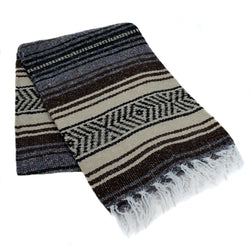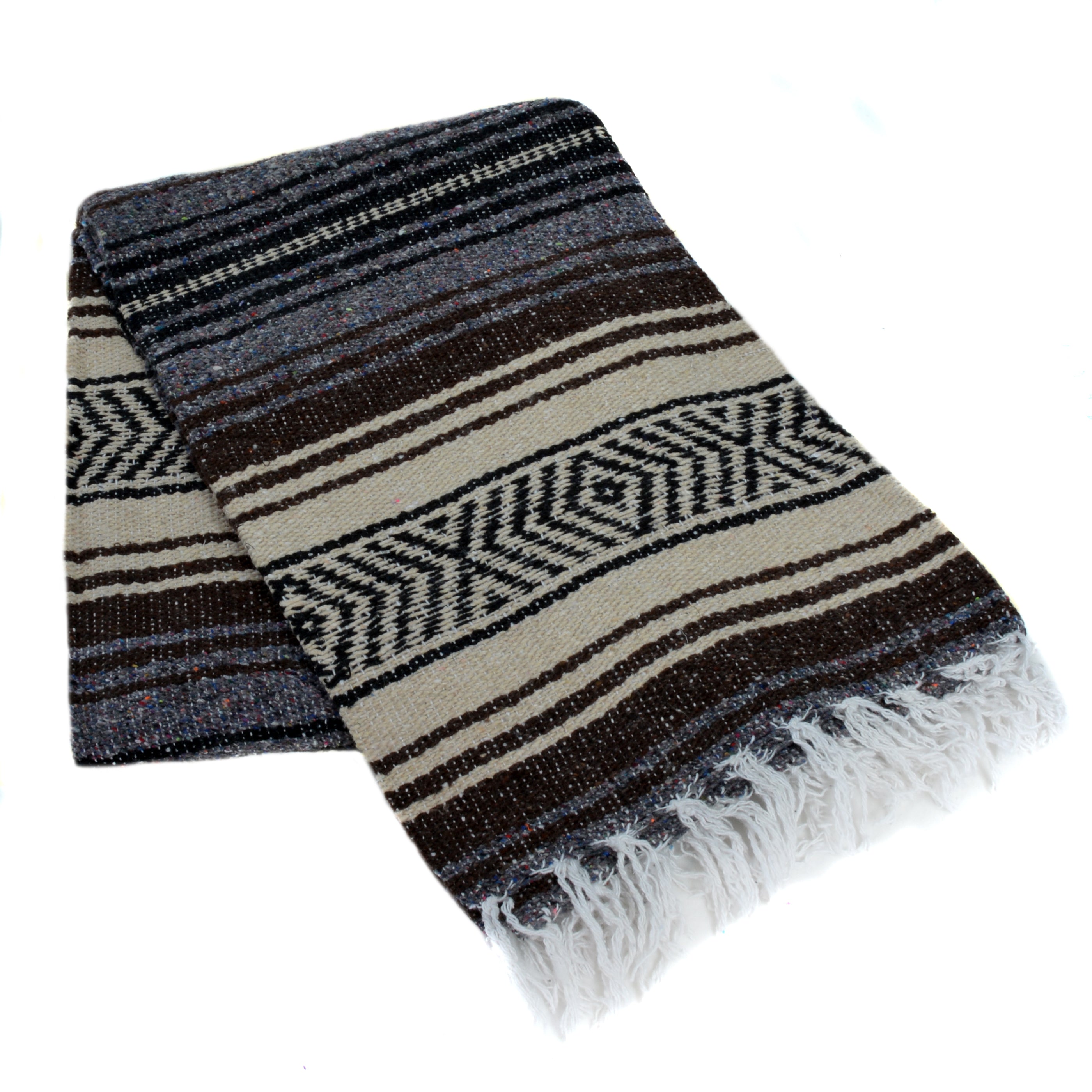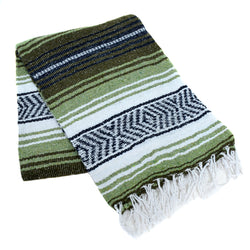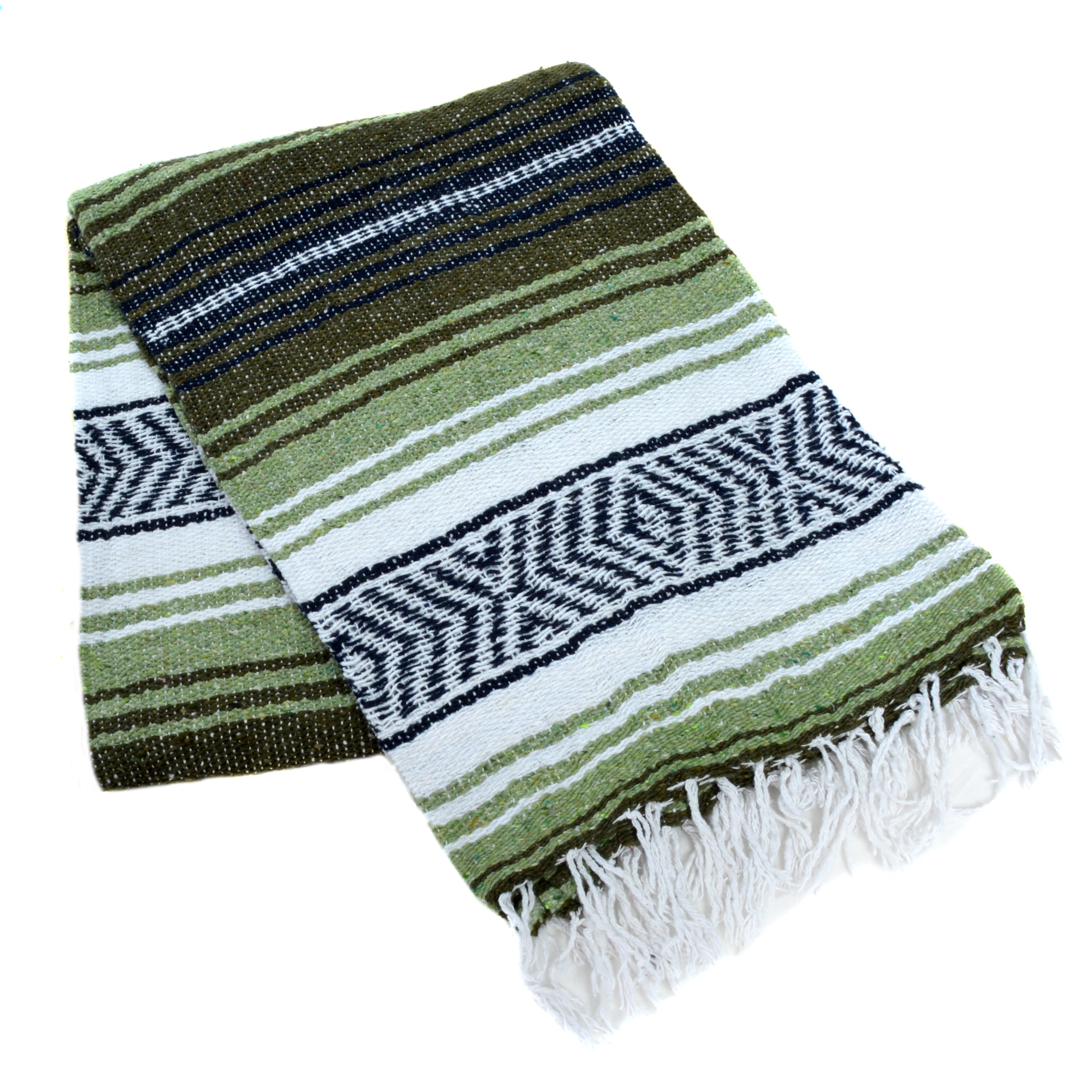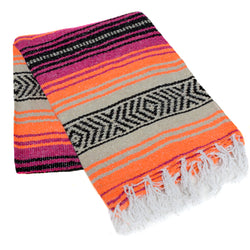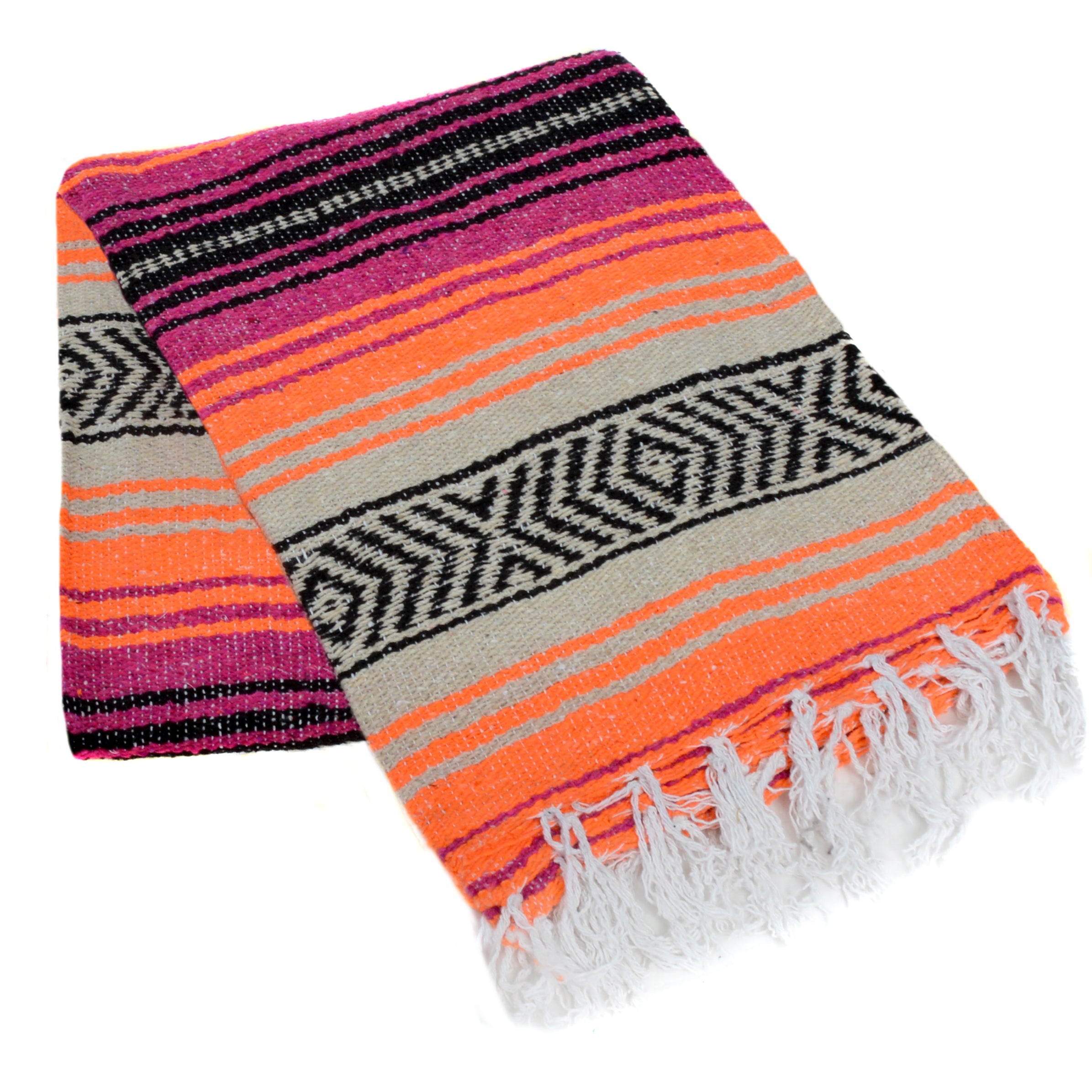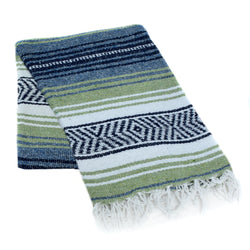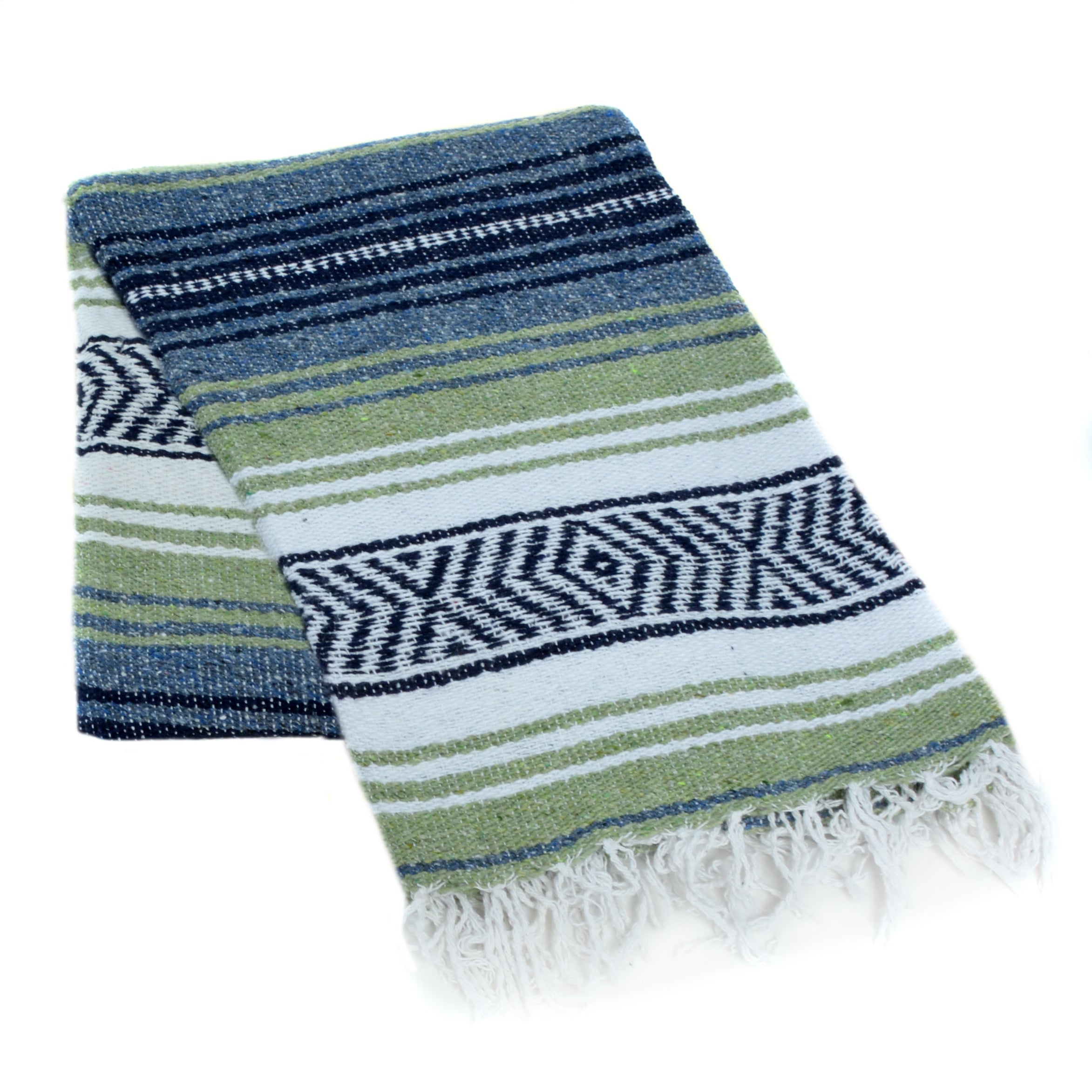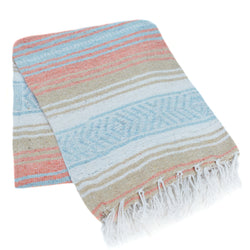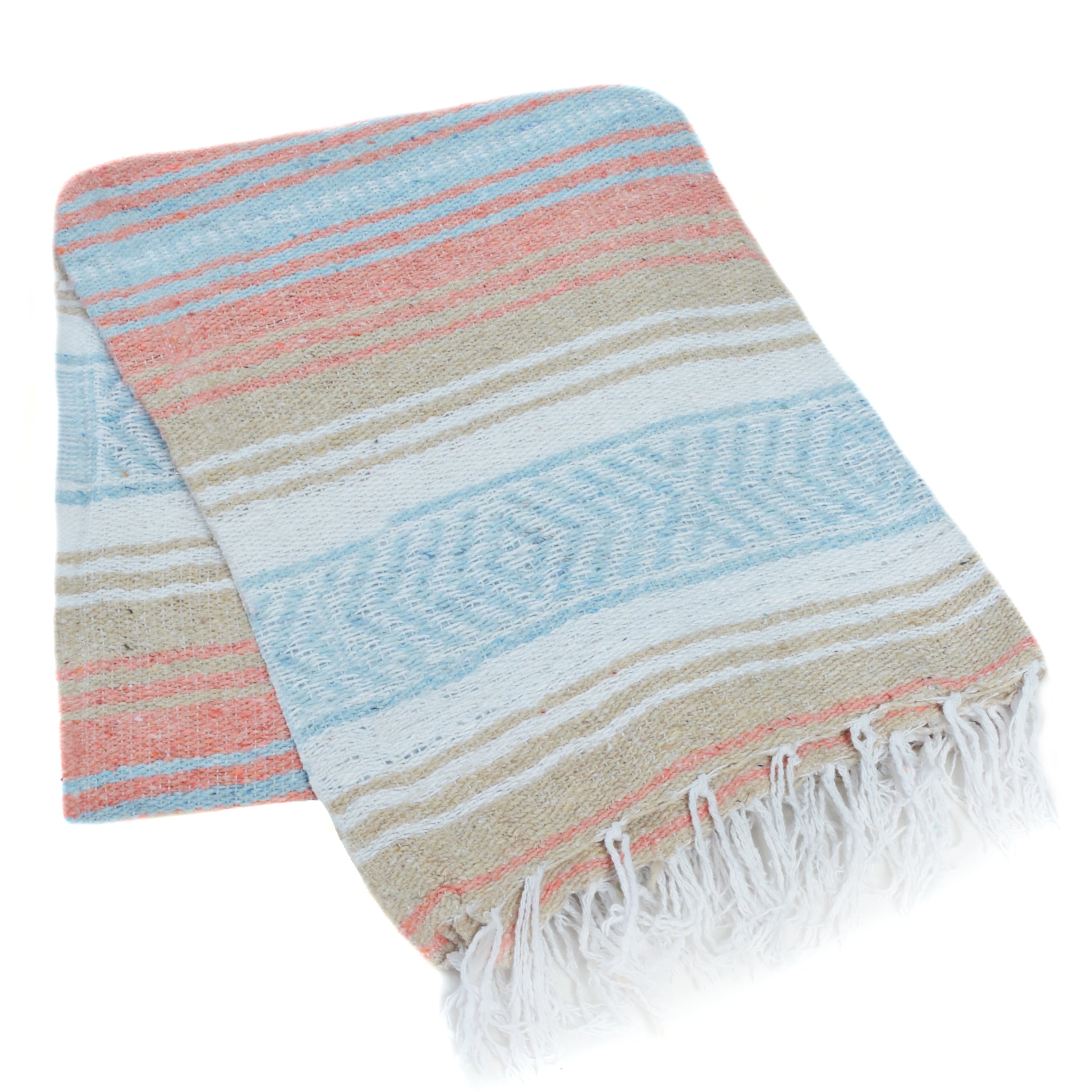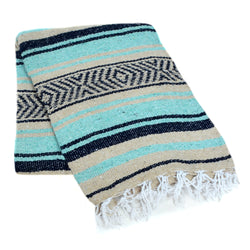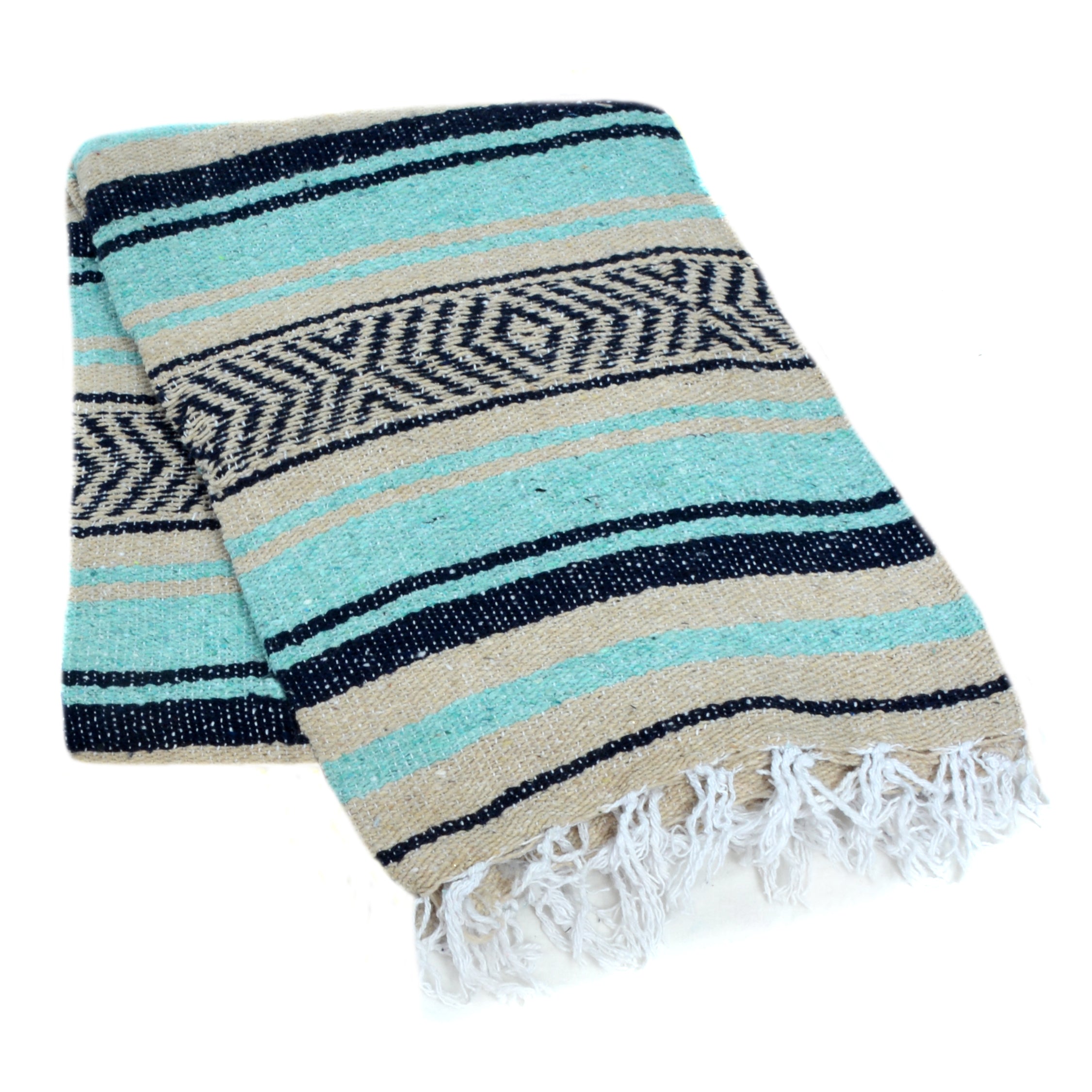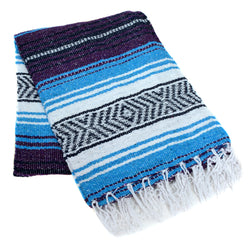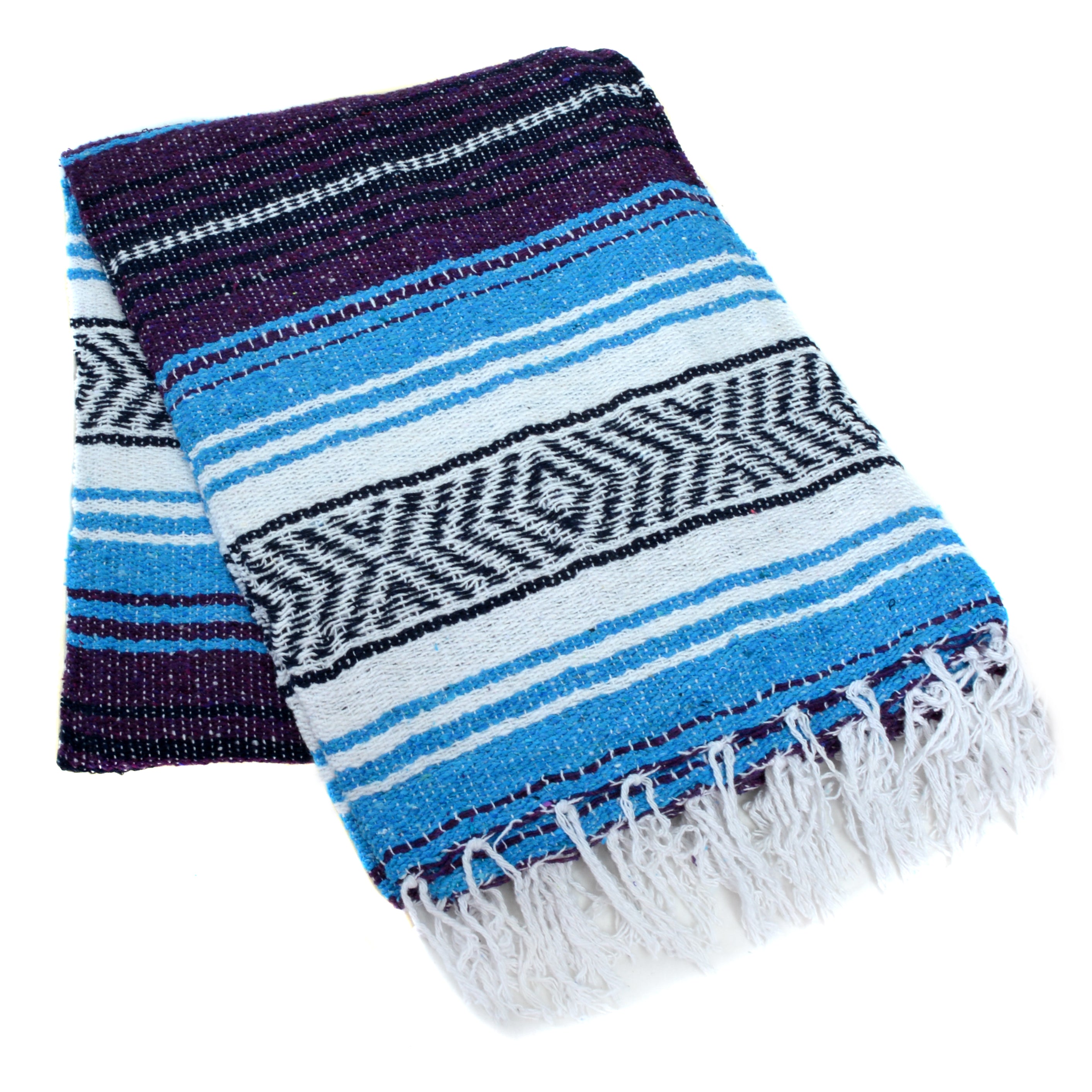 Key Features
Dimensions: 74" x 50" (2.4 lbs)
Material: Made of Reclaimed Fibers (A blend of Acrylic, Polyester and Cotton)
Use: Suitable for both home and studio use
Packaging: Not individually packaged
Soft and full 

Unique color combinations  

Lightweight

Durable 

Suitable for all yoga practices

Authentic - Made in Mexico
Our Classic Mexican Yoga Blankets by La Montana are 10% heavier than our competition and are softer than the average Mexican Blanket. They get softer and fuller with each wash. We are the only supplier in the country where you, the customer, can select what combination you want. We have a large selection of many beautiful color combinations available from which you can choose. These blankets are great for yoga as well as home decor, and even promotional events or fundraisers.  Our Classic Mexican Yoga Blankets by La Montana are very popular and are a great value.
Care Instructions: Hand or Machine wash in warm or cold water. Tumble dry with low heat. Adding softener when washing or a softener sheet in the dryer makes them feel great. Lint will go away after 1 or 2 washing. Be sure to empty your lint trap. Due to the authentic nature of the manufacturing process there may be loose strings. Simply remove these with a scissors or keep the rustic look.
DISCLAIMER:  Although we try to represent all of our products as accurately as possible, due to the nature of Mexican blankets, the tone of the colors can vary and may not match the photo exactly. We regularly stock up to 35 different color combinations. We order 100s and even 1000s of each, but we do regularly sell out of color combinations in between orders. If you like a color, you should order it as soon as possible.