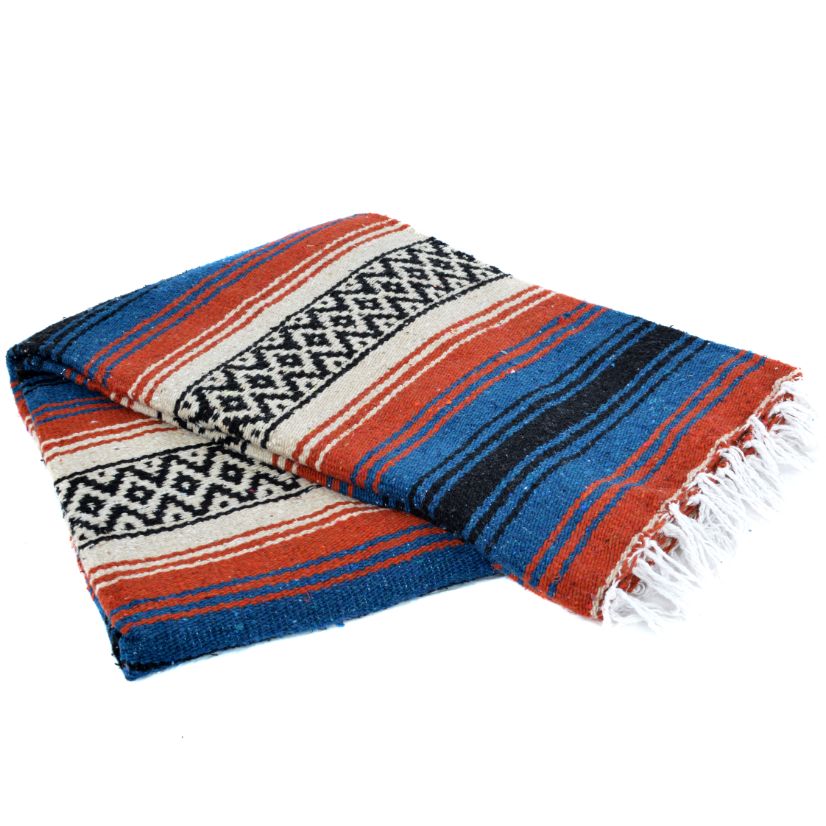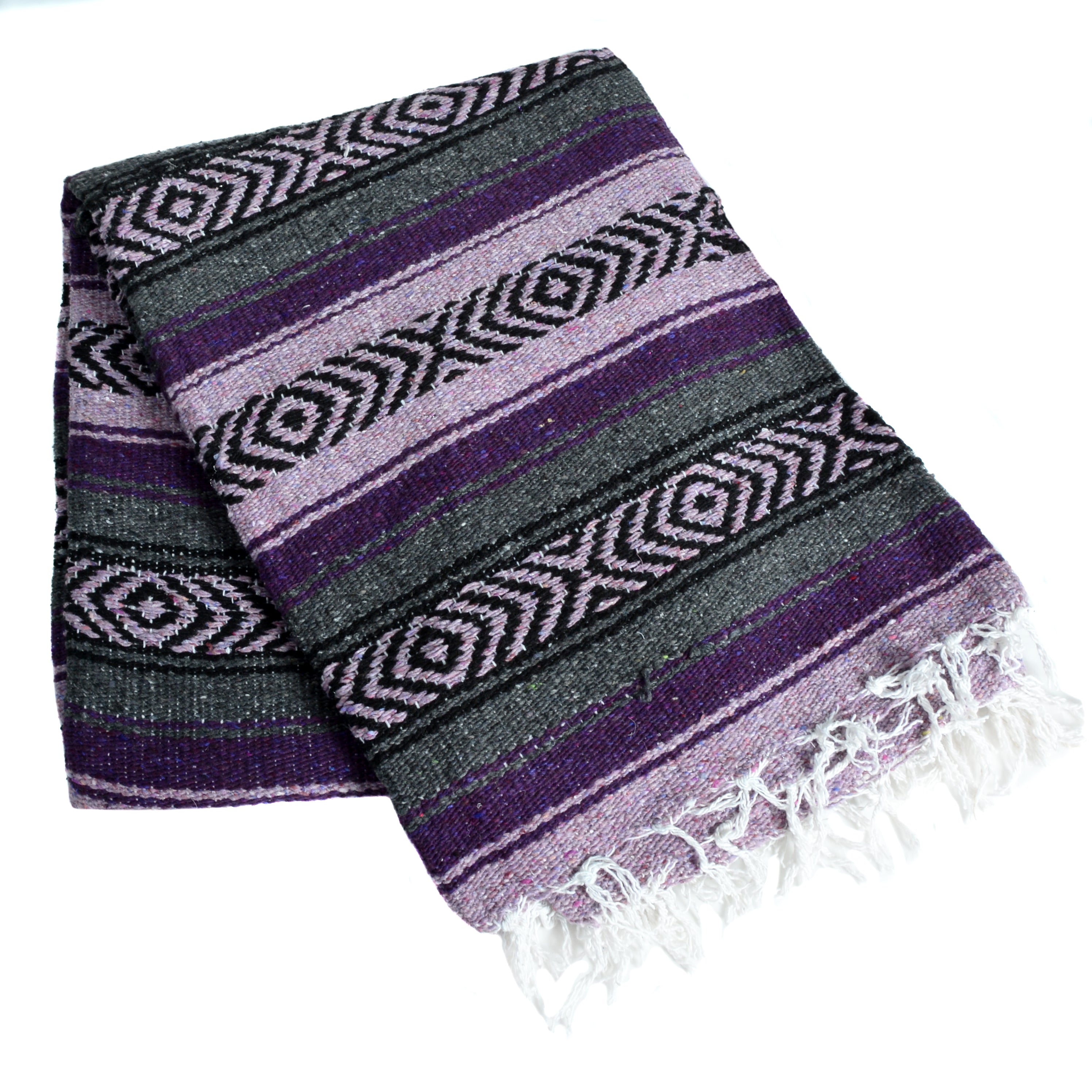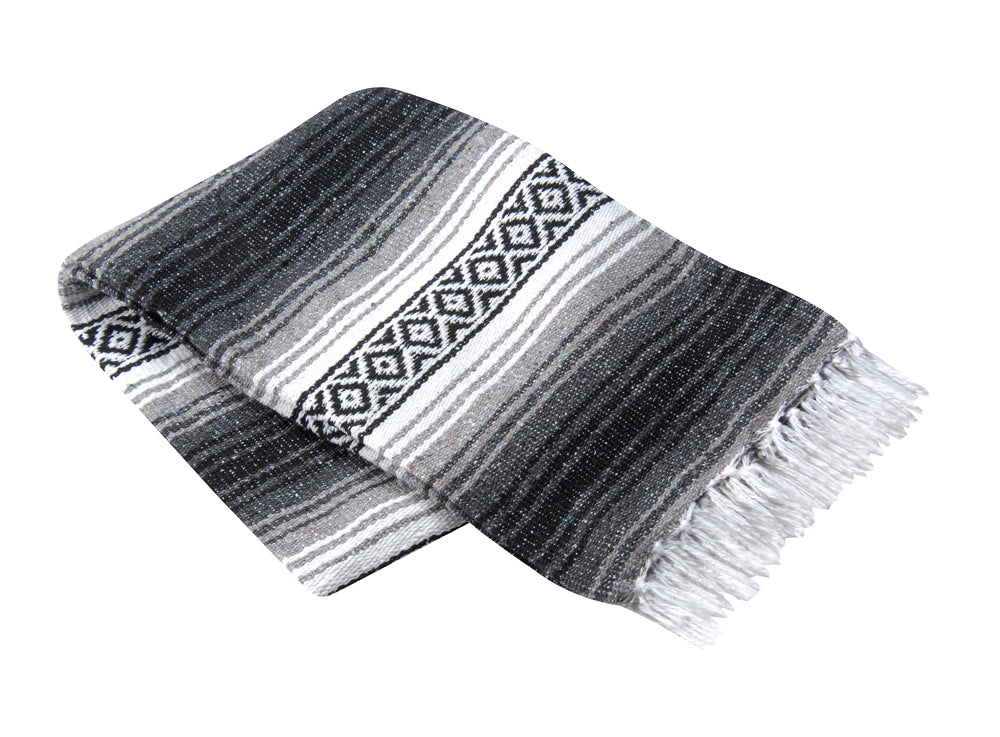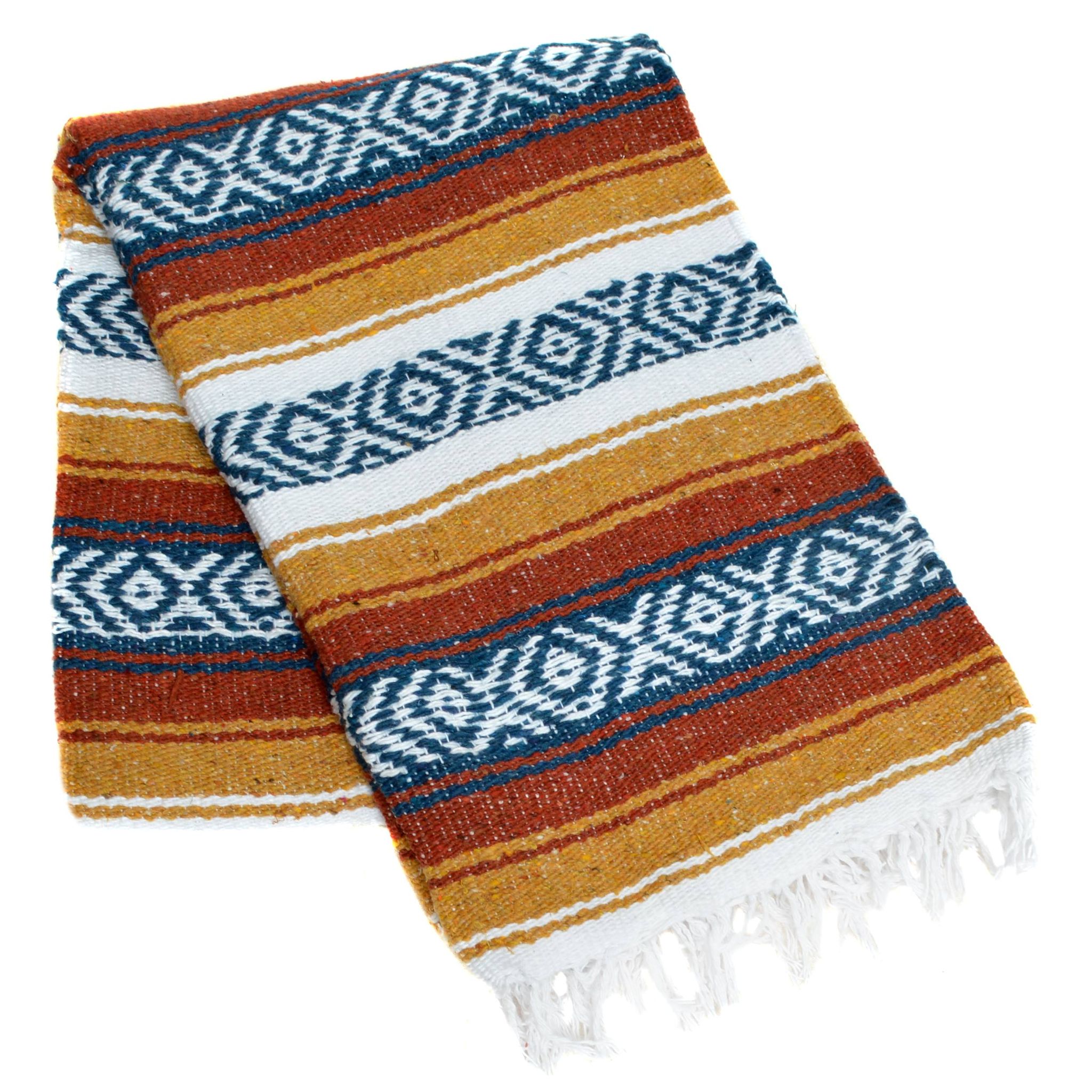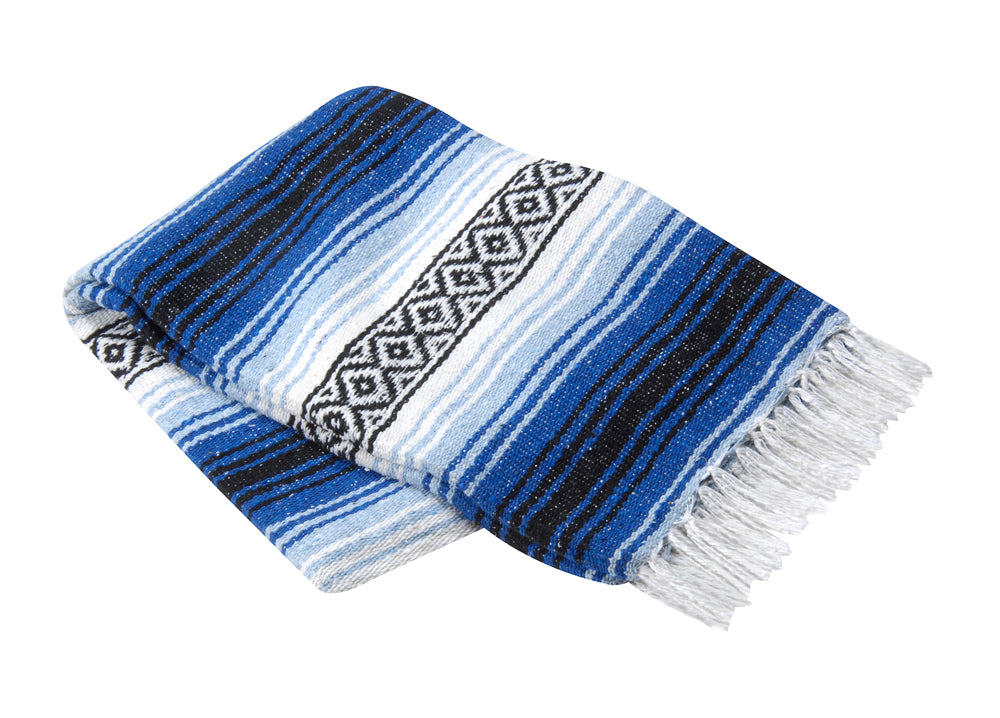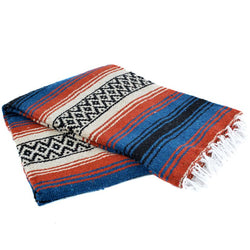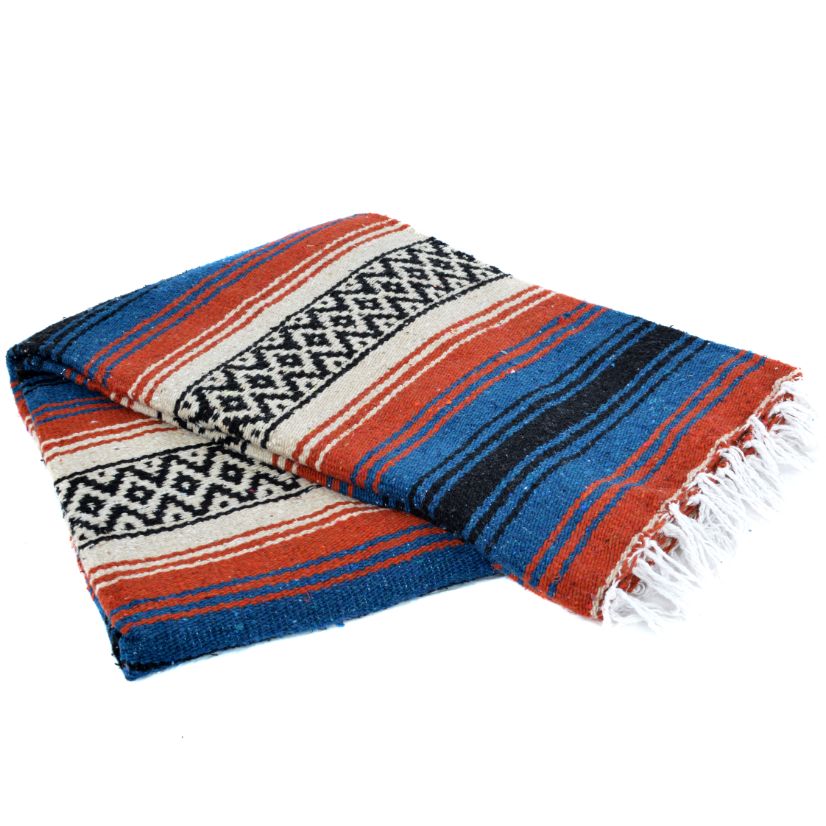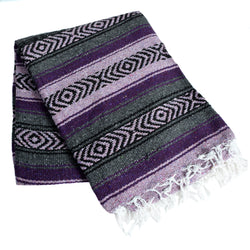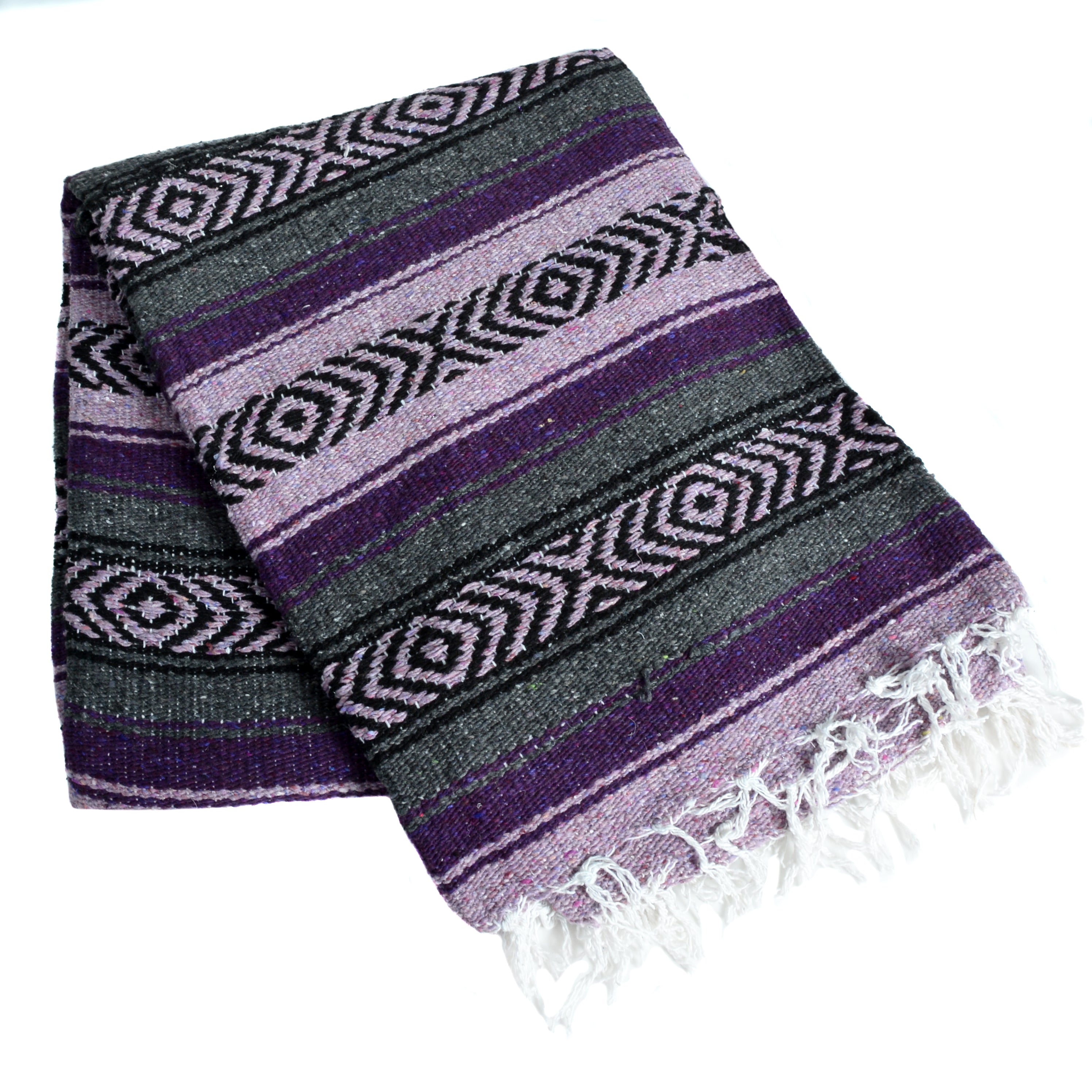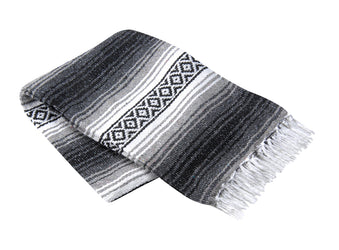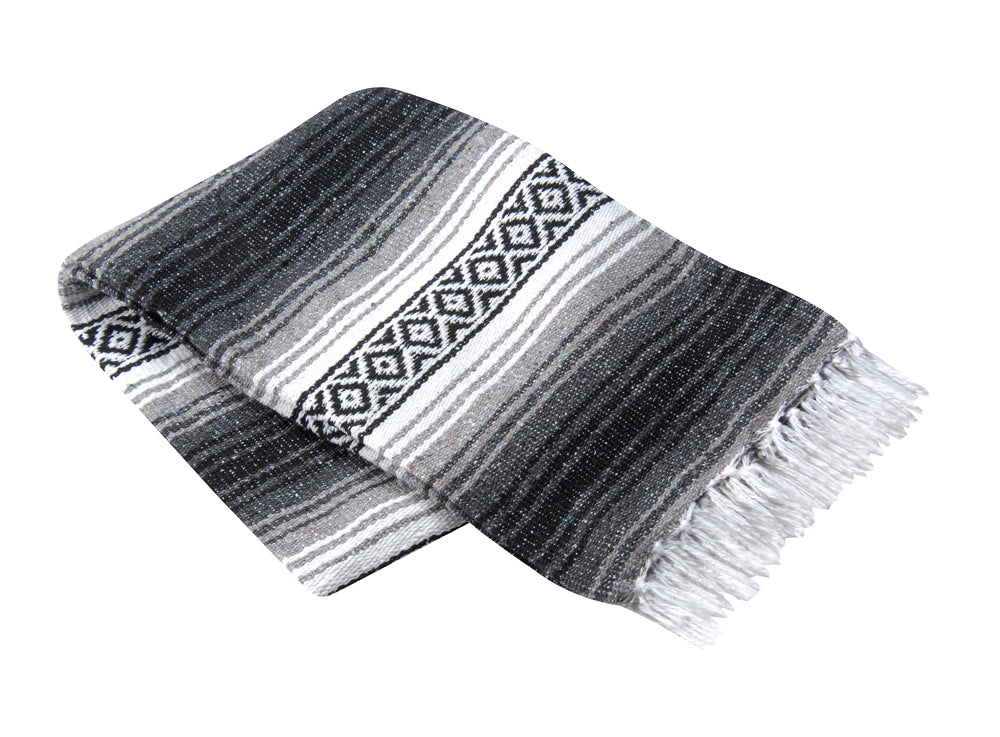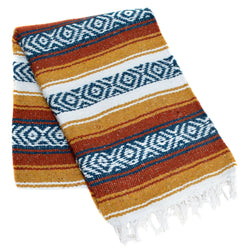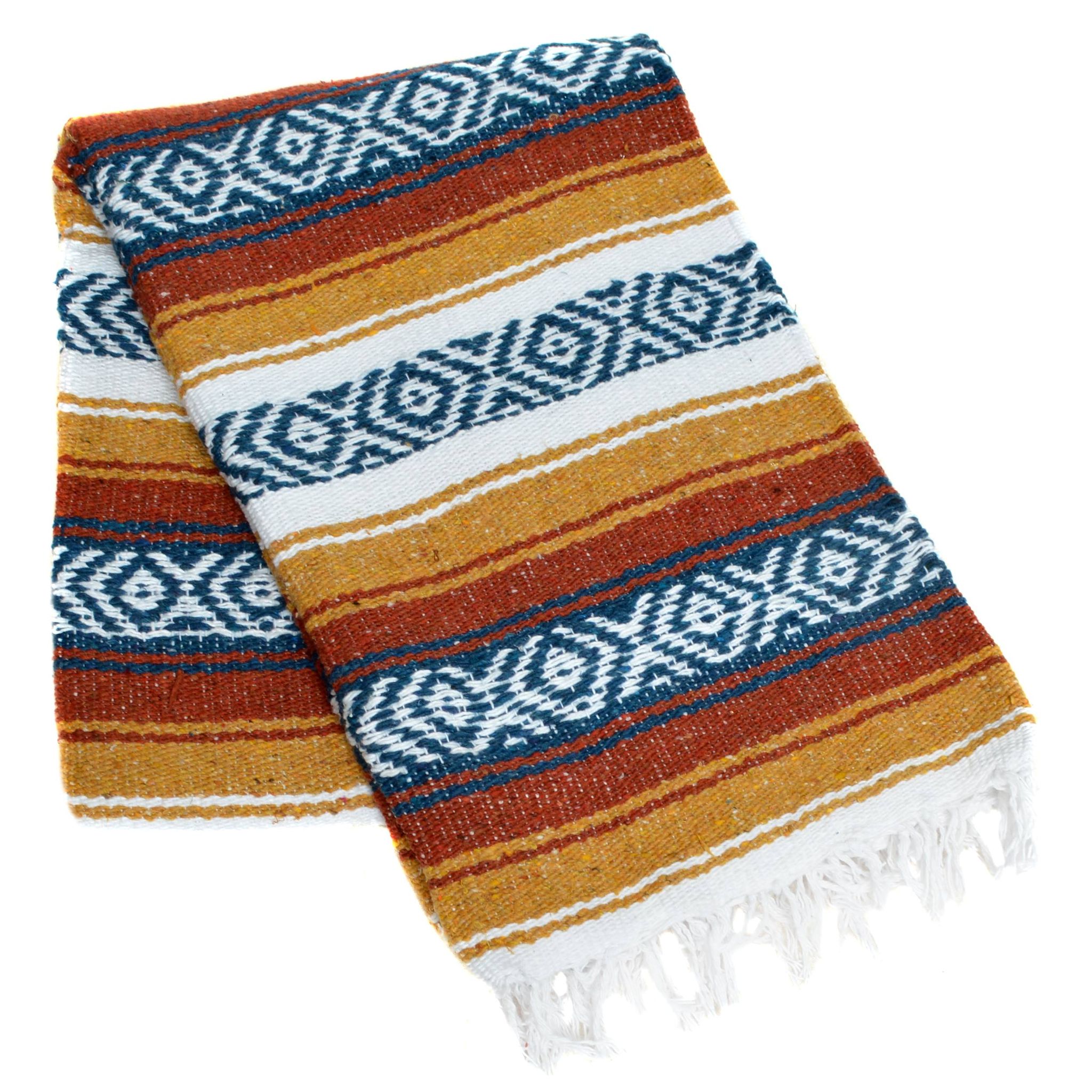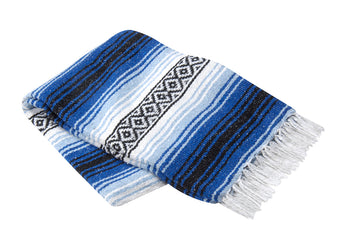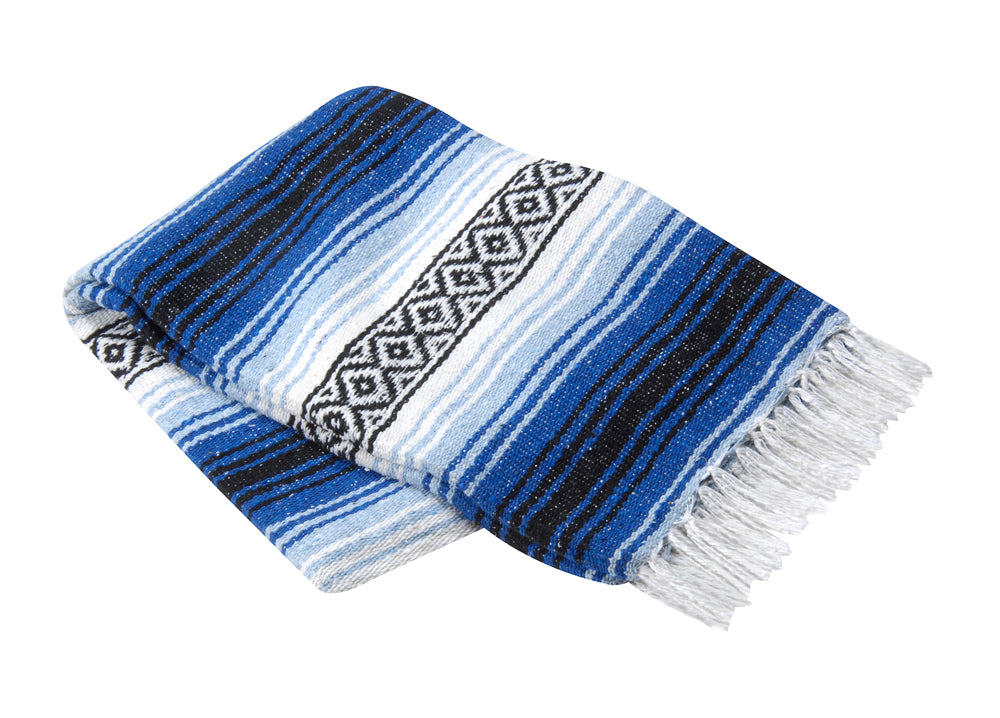 Key Features
Dimensions: Approximately 52" x 77" (3 lbs)
Material: Acrylic, cotton and polyester blend of reclaimed fibers
Use: This heavyweight blanket is perfect for yoga, decorating or just leaving in your car for all occasions
Packaging: Not individually packaged
Finished look

Unique color combinations  

Heavyweight

Durable 

Serged edges
These heavyweight thick Mexican blankets are a great way to add extra cushion to your yoga workout by laying it on top of your yoga mat. The high quality, tight weave provides traction for your hands and feet during any challenging pose.  The blankets only get softer with each wash.  Due to the authentic nature each blanket is unique and there can be small variations in the design, and color.  This is completely normal and part of the blanket's natural beauty. 
Made in Mexico 
Care Instructions:  Hand or machine wash cold. Hang or tumble dry with low heat. Lint will go away after 1 or 2 washing. Be sure to empty your lint trap. Due to the authentic nature of the manufacturing process there may be loose strings. Simply remove these with a scissors or keep for a rustic look.
DISCLAIMER:  Although we try to represent all of our products as accurately as possible, due to the nature of Mexican blankets, the tone of the colors can vary and may not match the photo exactly.