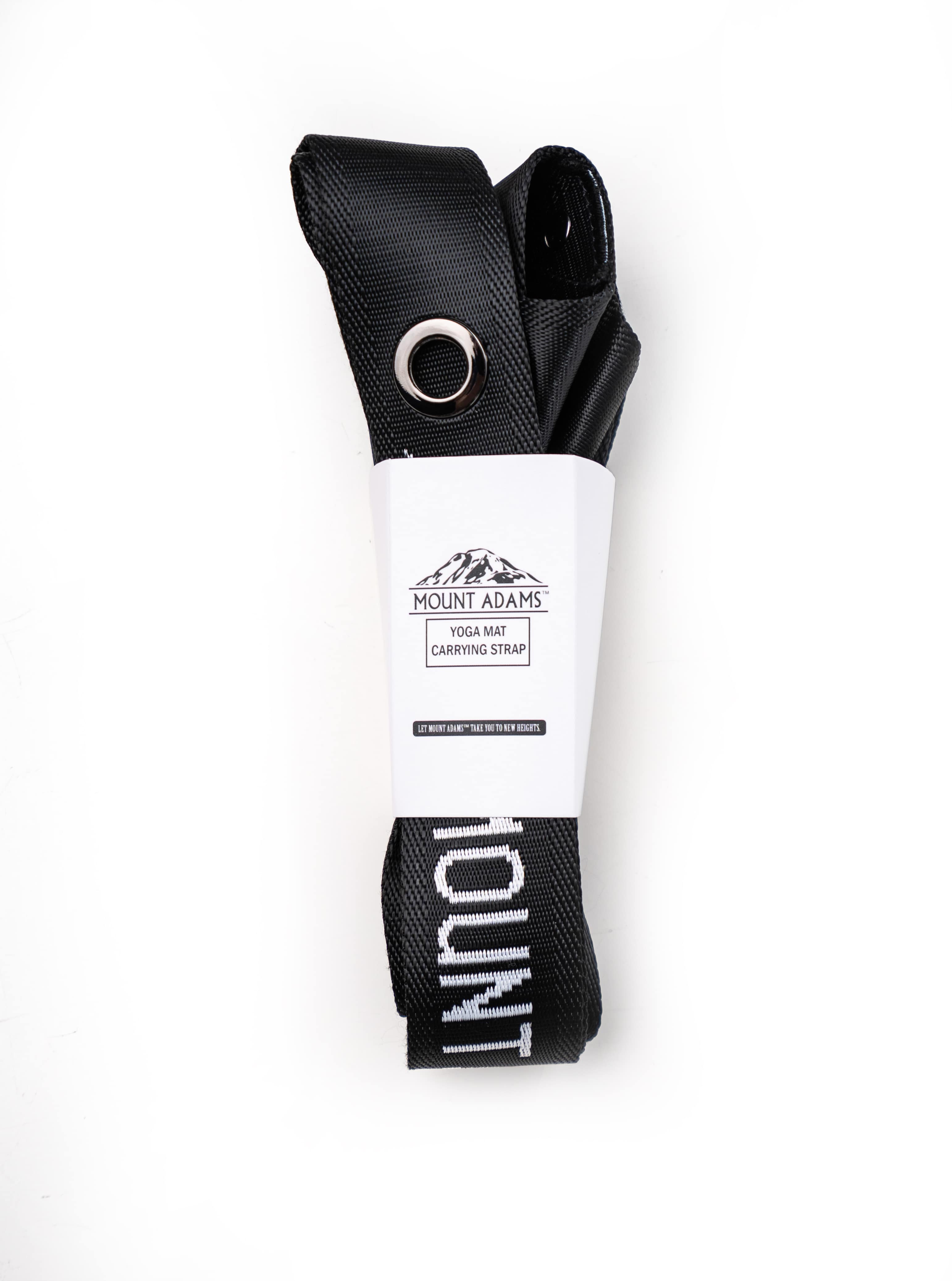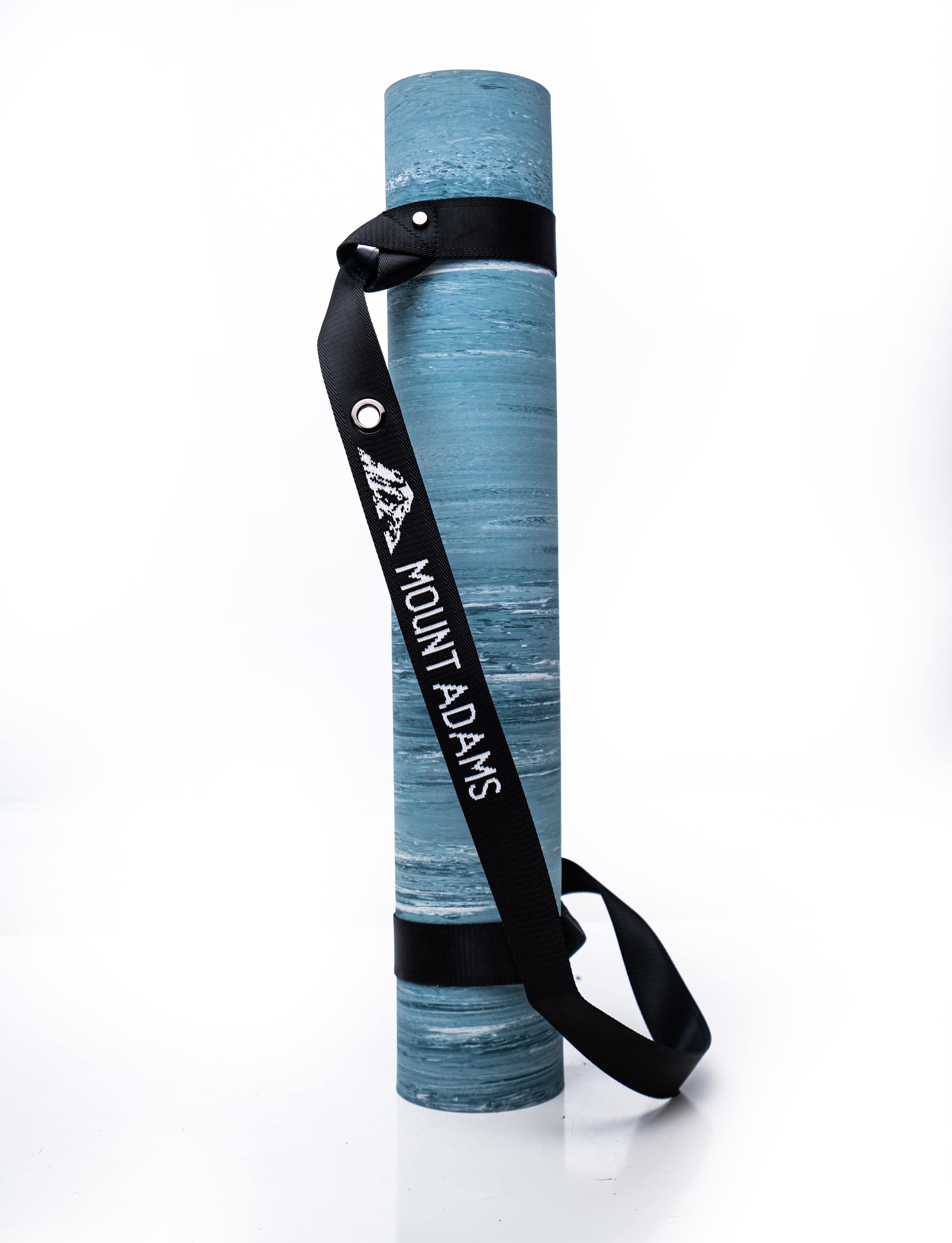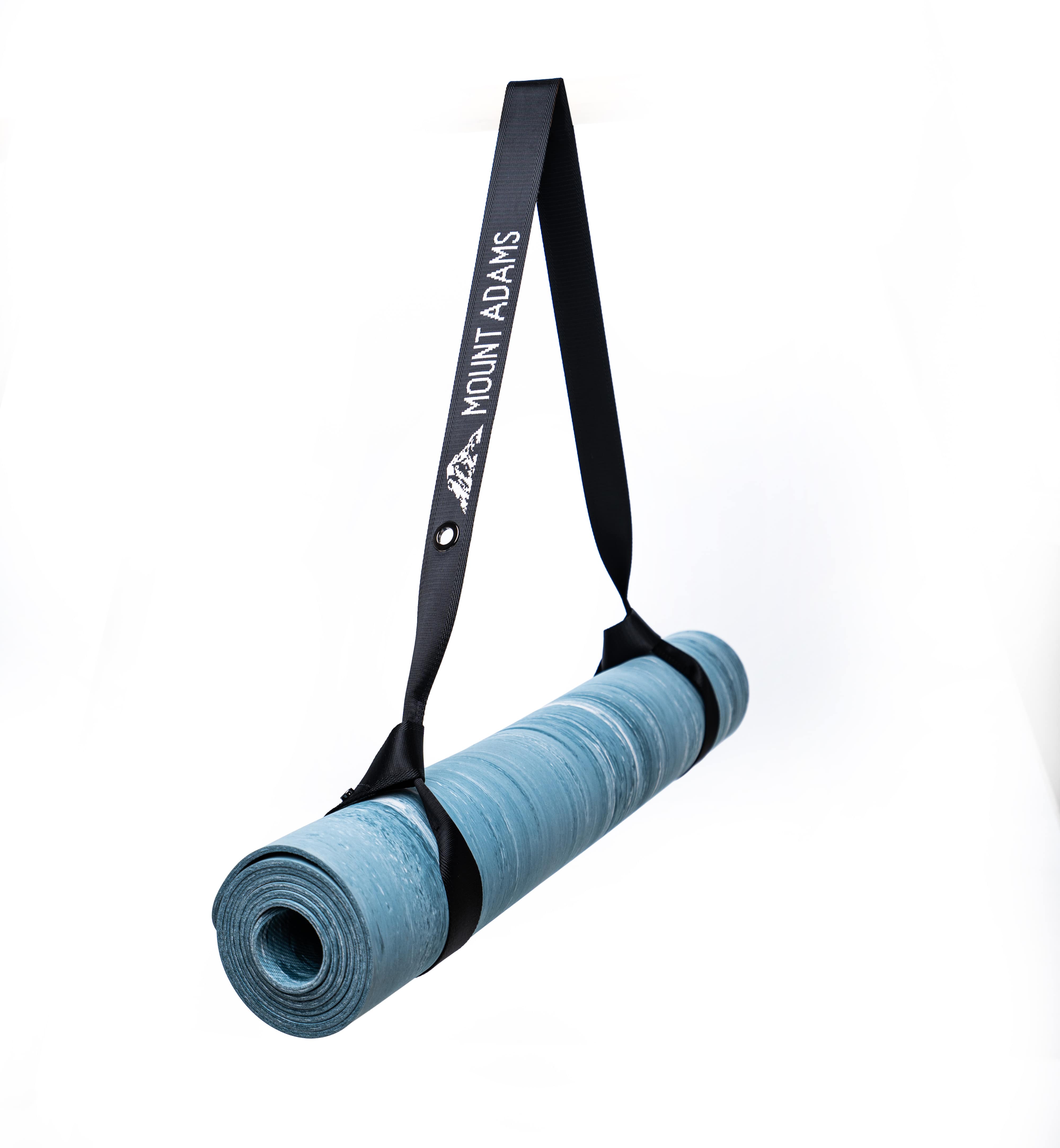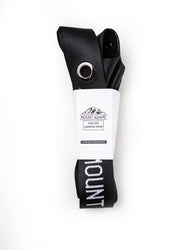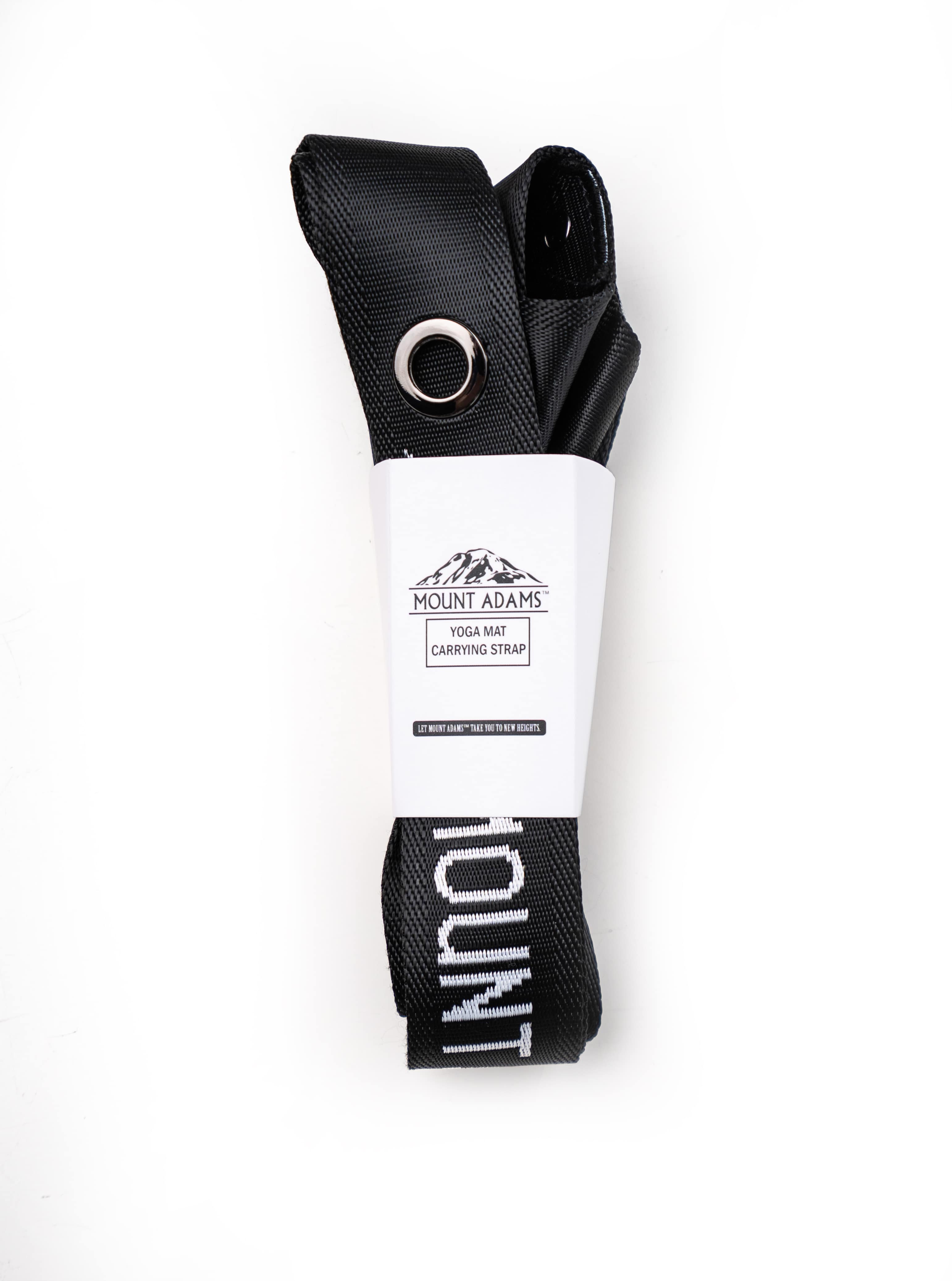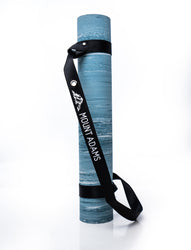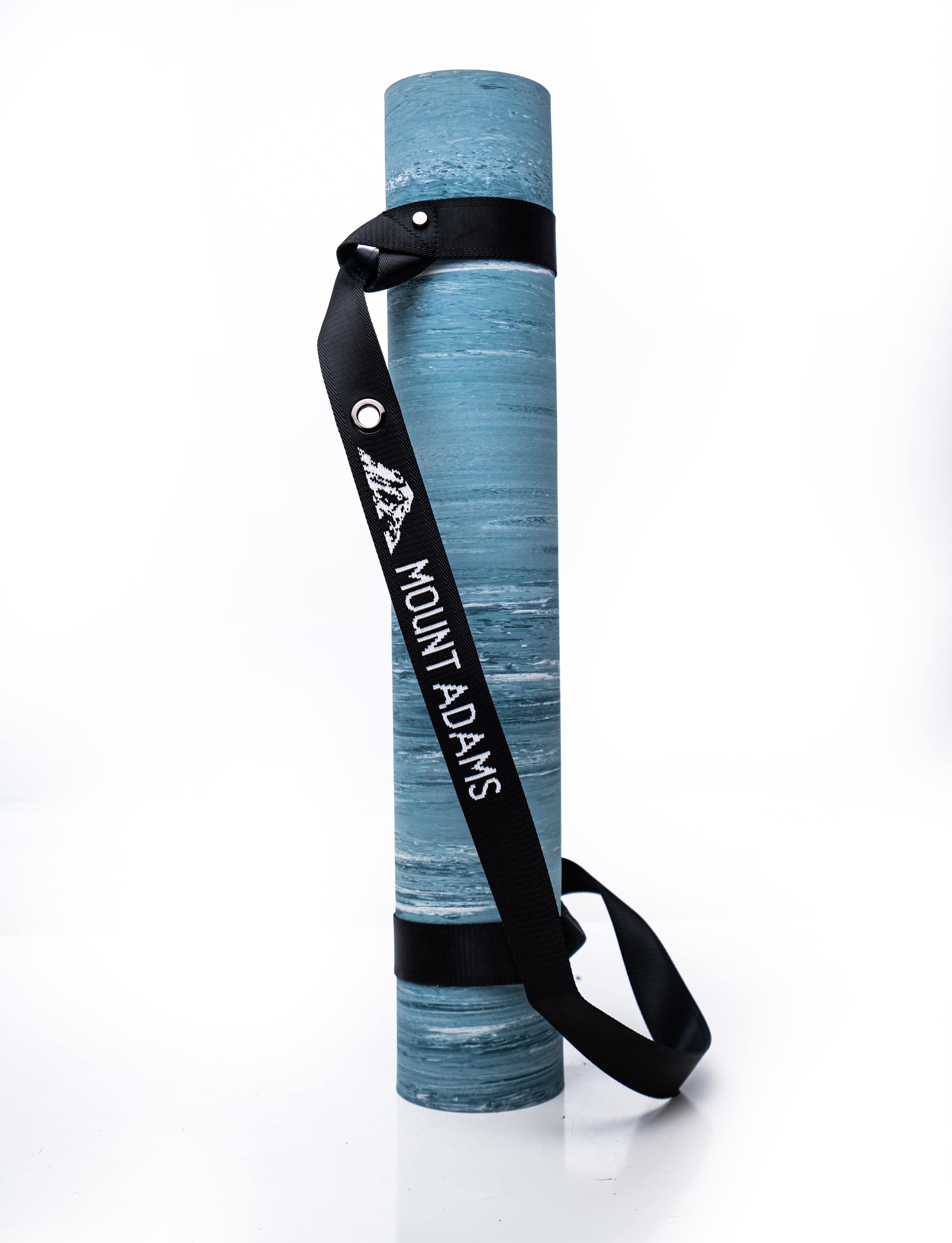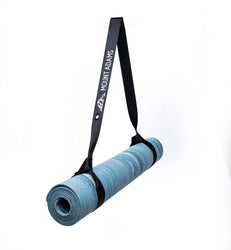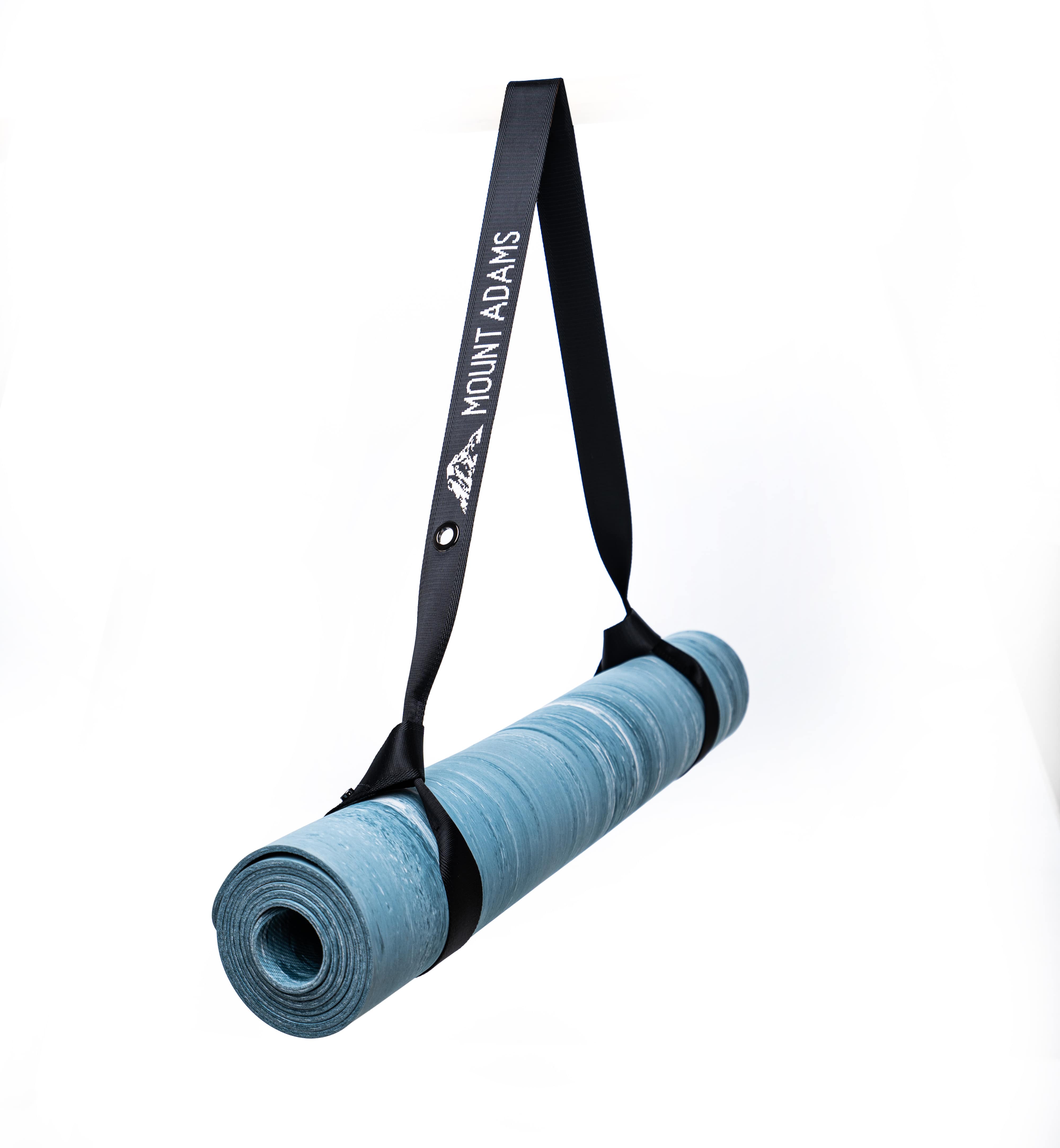 Key Features
Dimensions: 
Yoga mat carrying strap length 65"
Material: 
High quality nylon/polyester blend
Use:
 Suitable for both home and studio use
Packaging: 
Mount Adams® label, individually shrink wrapped with UPC code on package, Mount Adams® logo and Mount Adam name embroidered on strap.
Adjustable loops on the end to secure any size yoga mat
Round metal grommet on yoga mat strap where you can hook your keys.
Simply slip the loop on the strap to desired length, secure your yoga mat, and you are ready to go.  No need for a bag. The sling can be worn over your shoulder.

Care Instructions: 
Machine washable on gentle. Hang or dry flat.